Inaugural race at I-37 Speedway on tap for Texas Dirt Truck Series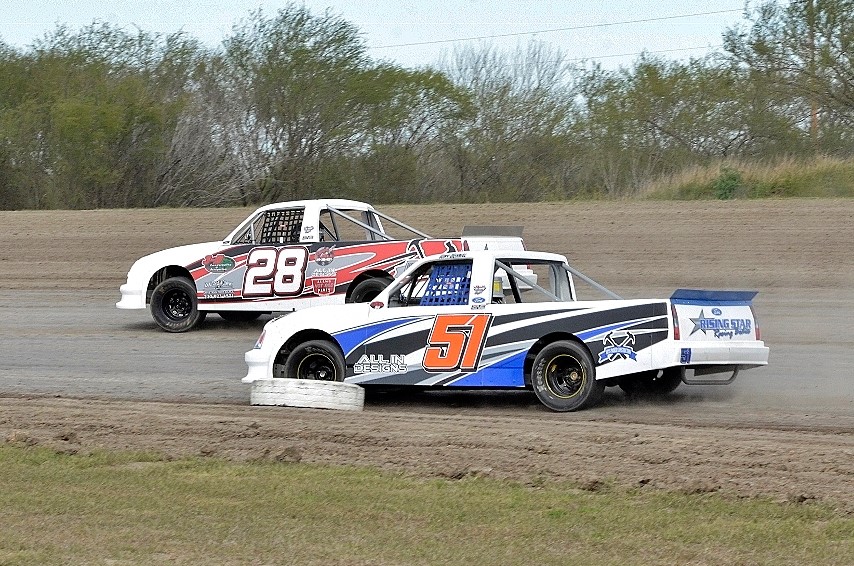 SAN ANTONIO, Texas (March 18, 2019) — After months of organizing, preparation and pre-season promotions, the long-awaited debut for the new Texas Dirt Truck Series (TDTS) is here.
On Saturday, March 23, the new series for full-size pickup trucks on Texas dirt tracks springs into action at I-37 Speedway in Pleasanton, Texas. The debut will be part of the rain-delayed Dirt Kings program at I-37, which features $1,000-to-win features for Modifieds, Sport Mods and Pure Stocks.
Spectator gates open at 4 p.m., while racing starts at 7 p.m. Admission is $13 for adults, $9 for military members and seniors, and $6 for children ages 6 through 12. Limited Late Models, Street Stocks and Sport Compacts are also included on the action-packed card of racing.
"We've all been working towards this day since last September," series co-owner George Jones said. "We're still working on adding new dates at other tracks, but we're thrilled to have our base at I-37 and be kicking off our season there. I hope fans will turn out to enjoy the thrills these trucks deliver."
Leading the charge into I-37 are a pair of friendly rivals who both love to race. Tony Bernal, of La Vernia, and Russ Parker, of Seguin, are both gearing up for the big opener. Bernal pilots the No. 51 Ford for Mike Fortier Motorsports, while Parker wheels the No. 28 Chevrolet of Parker-Jones Racing.
"Once I first drove our truck in practice, I realized what I'd been missing out on and just how much fun this was going to be," Parker, a longtime and successful drag racer said. "These things are a blast to drive, and I'm getting faster and more comfortable with every session. I can't wait to go green."
Bernal, who also drives a car for Anthony Gordon of All In Designs, says he's excited, as well.
"We've been making some solid gains during testing with Mike's truck," Bernal said. "It's a fun machine to drive, and I think the fans are going to love watching us go at it out there. I'm hoping to put our Ford F-150 into Victory Lane at I-37 at the opener, and to put on a clean show for the series debut."
Joining Bernal and Parker at I-37 at the opener among others will be Russell Rust, of Boerne, Texas. Rust is a former Dwarf car racer with loads of talent and a good truck in his garage. Also planning to compete is Gordon, who recently purchased a truck, and Larry Baggett, of Marble Falls.
Interest in the Texas Dirt Truck Series has grown to reach outside the greater San Antonio area. With the concept of affordable race trucks (essentially Street Stocks with pickup bodies and Crate 602 engines) on grassroots short tracks alongside weekly racers, curb appeal is high while cost remains low.