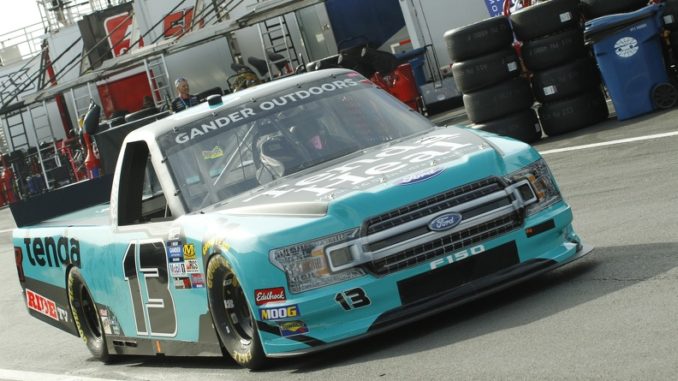 ThorSport Racing driver, Johnny Sauter, has been suspended for the next NASCAR Gander Outdoors Truck Series points event. Sauter spun Austin Hill under caution after the two made contact under green on lap 137 of the M&M's 200 on Sunday.
Sauter was immediately called to the NASCAR trailer after the incident and was parked for the remainder of the event. Sauter ultimately finished 27th.
Hill recovered with slight damage managing a 12th place finish.
While NASCAR rules state a driver must compete or attempt to qualify for all NASCAR scheduled events to be eligible for the Playoffs, NASCAR stated the suspension will not affect Sauter's status. Sauter will remain eligible for the Playoffs this season as long as he remains in the top-20 in points.