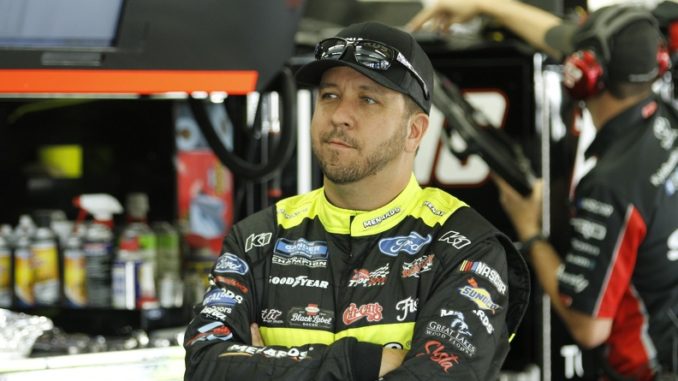 Matt Crafton has found a home in the NASCAR Gander Outdoor Truck Series. He has been a perennial contender for the series championship while winning the title in 2013 and 2014.
This season, however, Crafton finds himself on the bubble for playoff contention. While Crafton has had a solid season in terms of points, he has yet to find victory lane.
Prior the final regular season race on Saturday at Michigan, Crafton is in the final playoff position solidly on points. However, due to the "win and you're in" format, if any driver outside the current cutoff wins Saturday, Crafton would be out.
Ironically, one of the drivers hoping to score the win today and end Crafton's hopes of a third title, is his ThorSport Racing teammate, Ben Rhodes. Rhodes has shown speed this season scoring five top-fives along with nine top-tens making him a definite possibility to find victory lane ending the championship hopes of his teammate.
Other notable drivers looking to rain on Crafton's parade are Kyle Busch Motorsports drivers, Harrison Burton and Todd Gilliland. The two young KBM drivers have struggled with consistency and being able to close the deal on victory. If either of the two do not make it into the playoffs, it would mean KBM is not in contention for a championship. Surprising given the fact KBM has proven to be one of the strongest teams in the series in recent years.
Finally, don't rule out Sheldon Creed. Creed has struggled with consistency and has been involved in his share of on-track incidents. Creed is coming off a strong second place showing at Eldora. Given the strong performance of GMS Racing, Creed could play spoiler at Michigan.
With these strong teams on the outside looking in, Crafton is definitely not comfortably in the playoffs.