David Ragan Stepping Away From Racing At Seasons End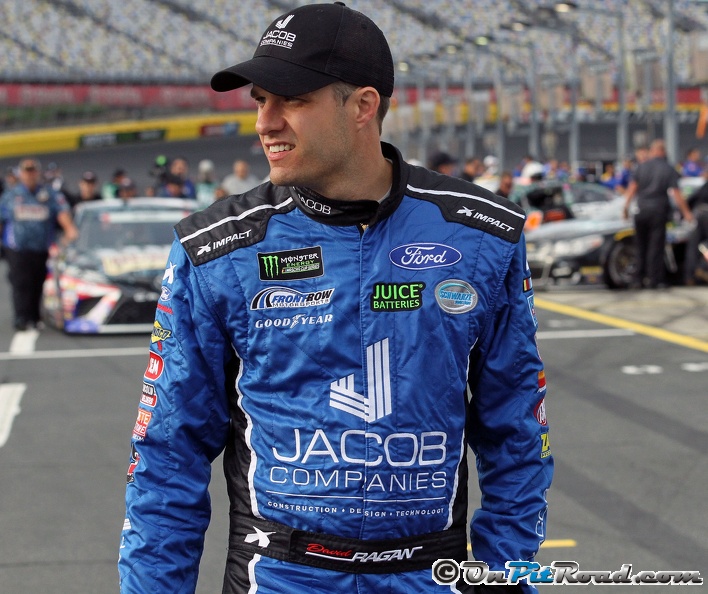 David Ragan and Front Row Motorsports announced no Wednesday that he will be stepping away from full-time NASCAR competition following the 2019 season. The 33-year-old Georgia native has competed in the Monster Energy NASCAR Cup Series since 2007. In that time he has amassed 457 starts garnering 40 Top-10 finishes and 15 Top-fives. This is accented by two career victories as well as two pole awards.
"I've prayed and heavily considered this decision, but for myself and my family, I believe this is the right thing to do. I am a husband and a father to two young girls first, and I am a driver second. To compete in what I consider the greatest series in the world, you need full dedication of your time and focus. My children are growing up quickly, and I want to concentrate my time in being the best father and husband I can be. I feel this is where God is leading my life, and therefore I'm making this decision," Ragan said in a prepared statement.
Front Row Motorsports owner, Bob Jenkins, also released a statement: "We admire David for making what I'm sure was a very difficult decision. We also commend him for his reason. David has always put family first, and as a father, I understand what it's like to not be at that game or big event for your child. Throughout his time at Front Row Motorsports, David has always gone beyond what was asked of him- or even volunteering his own time to help grow our team. Now it's time for him to give some of that back to his family and we totally support that. Our doors are always open for David and we'll miss seeing him every week."
This announcement also brings into speculation on the future of the number 38 Ford being vacated by Ragan. With NASCAR's proverbial "silly-season" starting to pick up its pace, there will likely be several drivers eying a seat that is secured by a NASCAR Charter, this stability could make it easier for a driver to find funding and possibly landing at position at Front Row Motorsports.
Team officials said they will announce a driver when ready.