Where Will Drivers Land in 2020?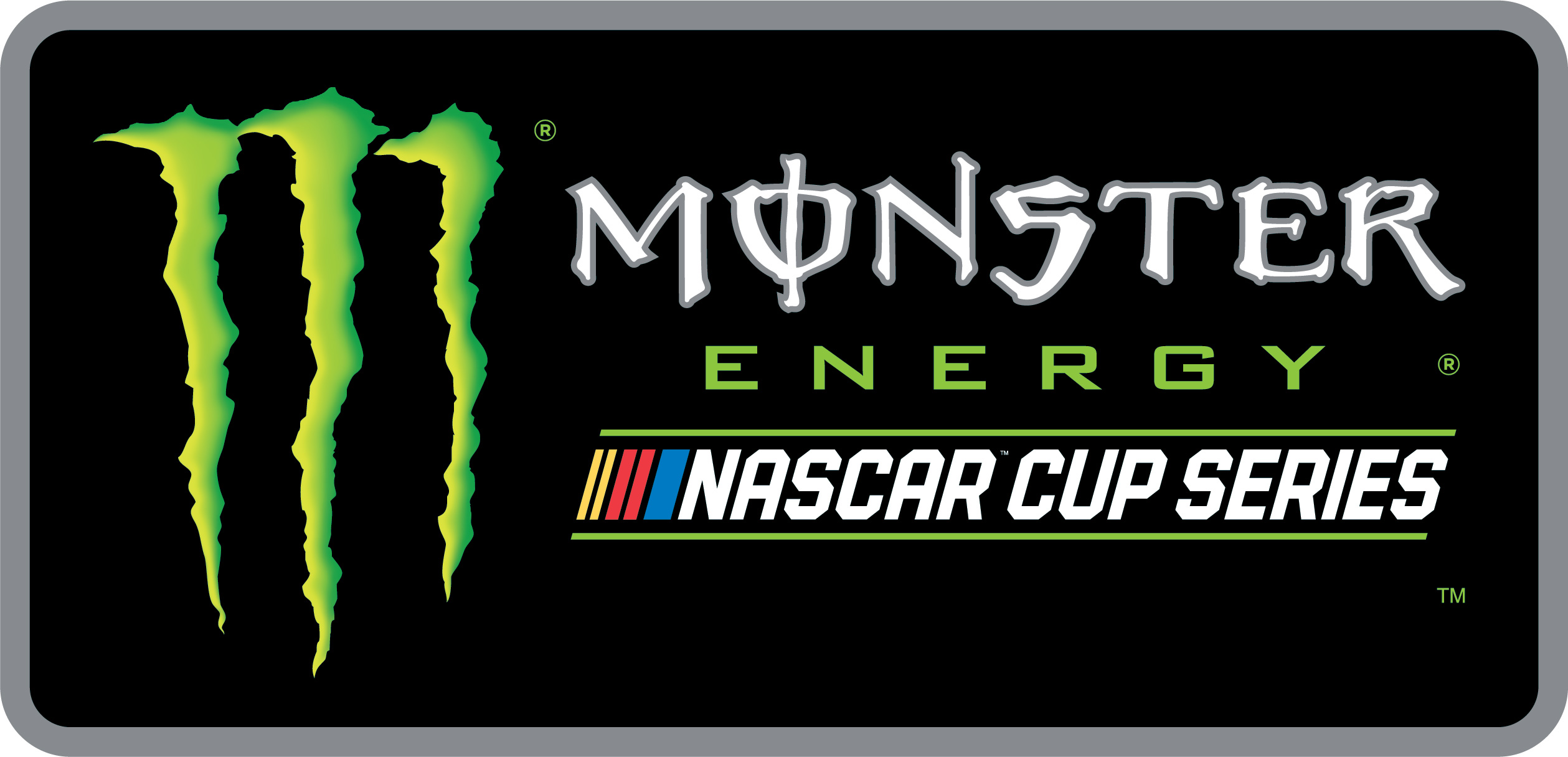 I wrote a couple of articles last summer about drivers switching rides into the 2019 season saying that NASCAR could look a lot different this year. That happened. What I did not expect was for this coming offseason to be quite as volatile. But boy was I wrong!
Typically when there is heavy turnover in the NASCAR garage one season it kind of levels out for a year or two afterward. You may look at 2019 as an appetizer for massive changes in 2020 but there are a lot of moving parts this year to try and put that puzzle together. For what it's worth, I'm going to give my .02 on what I think "might" happen for 2020.
Here's what we know so far:
Xfinity Series young gun and star Christopher Bell is reportedly going Cup racing next season, according to numerous reports.
David Ragan announced he will be stepping back from full-time competition next season, presumably leaving his ride at Front Row Motorsports wide open.
Matt DiBenedetto will not return to the Leavine Family Racing Toyota, which has an alliance with Joe Gibbs Racing.
XCI Racing is supposed to run a full-time Cup schedule in 2020, as another partner of Joe Gibbs Racing.
Below are some of the seats that could participate in the game of musical chairs:
#1 Chip Ganassi Racing Chevrolet – Kurt Busch has admirably given this team a fresh shot in the arm in 2019, running very well and putting himself in the playoffs after winning the Kentucky race over brother Kyle. Busch has expressed interest in returning to the team in 2020 but Ganassi could look to Ross Chastain who has surged in stock with his impressive 2019 campaign in the Camping World Truck Series.
2020 Prediction: This one is really tough but I think if Kurt Busch wants to return, and they have sponsors willing to back his effort, he will be back for another season in 2020. Busch has ran too well in 2019 for Ganassi to take a chance on hotshotting Chastain into one of his two Cup Series rides.
#4 Stewart-Haas Racing Ford – I'm not 100% convinced that Kevin Harvick will return in 2020. He has a job in the Fox broadcasting booth waiting for him with the departure of Darrell Waltrip, who retired from broadcasting following the 2019 portion of Fox's NASCAR season. With the other potential changes at SHR though I believe Harvick will return for at least one more full year and Fox will tap Jamie McMurray or someone of that ilk to keep the seat warm for Harvick when he does retire from full-time competition.
2020 Prediction: Harvick stays in the car at least one more season.
#8 Richard Childress Racing Chevy – Daniel Hemric was brought up to the Cup Series in 2019 and has struggled to find a good foothold. It's tough for any rookie, and the RCR Cup cars typically are a rung below the higher tiered teams in the sport today. With Tyler Reddick putting on some phenomenal displays in the Xfinity Series, things look shaky at best for Hemrick, who has one top five finish in 2019 – at Talladega earlier this year.
2020 Prediction: Tyler Reddick takes over this ride and Hemrick lands somewhere in the Xfinity Series field in 2020.
#14 Stewart-Haas Racing Ford – Clint Bowyer is one of the most popular drivers in the garage area. He's always fun to listen to on interviews and is a pretty darn good wheelman to boot. Despite five top five finishes in 2019, Bowyer has went winless. His last 10 races he has finishes of 35th, 11th, 37th, 34th, 6th, 20th, 11th, 20th, 37th, and 7th. He has fallen from 10th in the points down to 17th and is in serious jeopardy of missing the playoffs.
2020 Prediction: Despite a rough patch in 2019, I would expect Bowyer to be back at SHR for at least one more season, especially if Harvick were to decide to retire. But this one is definitely one to watch.
#17 Roush Fenway Racing Ford – Reportedly, Ricky Stenhouse, Jr. says he has a contract through the 2021 season with Roush. Saying that, Stenhouse has had a pretty miserable 2019 season so far with his sole top five finish coming at Charlotte in the Coca-Cola 600 way back in May. He sits 21st in points after the Bristol night race and folks at Roush may be getting a little frustrated with the car's performance, especially with first-year teammate Ryan Newman having eight top 10's so far in 2019.
2020 Prediction: Roush puts a deal together to bring in Matt DiBenedetto, who is being ousted from the No. 95 ride at the end of the season. Fans will rejoice knowing the "Italian Stallion" will be in decent equipment again in 2020 and Roush will get a lot of praise for making the move.
#20 Joe Gibbs Racing Toyota – Erik Jones is currently in this car but there has been a lot of speculation that JGR may put Christopher Bell in this ride for the 2020 season and shift Jones to the No. 95 Leavine Family Racing ride. Jones has had several very good runs in 2019, with eight top five's and 12 top 10's – just no wins to show for it.
2020 Prediction: Erik Jones remains in the 20 car, for at least one more season. If he does, next year will be a critical year for his future.
#38 Front Row Motorsports Ford – David Ragan announced he is stepping away from full-time competition following the 2019 NASCAR season to spend more time with his family.
2020 Prediction: Here's a curveball – after a lackluster 2019 season, and with Ford itching to get Cole Custer into the Cup Series, Daniel Suarez loses his ride at Stewart-Haas Racing and brings some sponsorship over to FRM and takes over the No. 38 ride. Hope he and McDowell have mended fences!
#41 Stewart-Haas Racing Ford – I've already given the spoiler away above. Daniel Suarez has ran decent at times in 2019, and does have three top 10's in the last six races, but he sits 16th in the points standings. It was reported he signed a multi-year deal with SHR but either side had options to get out if they weren't happy. I think Suarez will just wind up on the wrong end of Cole Custer being moved to the Cup Series.
2020 Prediction: Cole Custer takes over this ride with backing from Haas Automation and Ford as his primary sponsors.
#43 Richard Petty Motorsports Chevy – Bubba Wallace has a contract through the 2020 season, and seems to be a good fit at Petty. You never know about sponsorship though and if someone comes calling that has a sponsor, Bubba may be on the outside looking in.
2020 Prediction: Petty secures enough sponsorship to allow Bubba Wallace to remain in the car for at least one more season.
#81 XCI Racing Toyota – This is a tough one because of all of the uncertainties with the team itself. However, if they do run full-time in 2020, they could utilize a revolving door of drivers instead of one driver the entire season.
2020 Prediction: This car will be shared among several drivers throughout the season.
#95 Leavine Family Racing Toyota – With Matt DiBenedetto being shown the door, there are only two logical moves that could be made here. Either Christopher Bell takes over this ride or Erik Jones gets shifted over to the LFR car.
2020 Prediction: Christopher Bell is brought into Cup without all of the pressure to perform at the top level right away, and given the No. 95 car for at least one season.
With so much uncertainty, there could be even more changes than that. A few others to keep your eye on:
Kyle Larson – we all know that Larson is pretty loyal to Chip Ganassi for giving him a break in the NASCAR world but how much longer will Larson stay at CGR if people like Stewart-Haas or Hendrick come calling? If Harvick or Bowyer vacate their seat, with Tony Stewart being such a big fan of Larson, he might be tempted to jump to SHR. Or, if Jimmie Johnson steps away at Hendrick, that would be a very attractive ride for Larson to consider.
Alex Bowman – Bowman put on a heck of a stretch of races in the spring, with three straight second place runs at Talladega, Dover, and Kansas, followed by a seventh at the Coca-Cola 600. Then he won at Chicago after a great duel with Kyle Larson. Since then, Bowman has struggled to find footing. He has had only a single top 10 run over the past seven races, a 10th at Michigan. I expect him to return to Hendrick in 2020, but it will definitely be a pivotal year for Bowman's future.
Jimmie Johnson – Johnson is on his 3rd crew chief in less than a year, with Cliff Daniels now turning the wrenches for the No. 48 after Chad Knaus was shifted to the No. 24 to begin the 2019 and Kevin Meendering was replaced after the 21st race of the 2019 season.
Johnson, who turns 44 later this year, is in real danger of missing the playoffs altogether. Ally stepped up to sponsor Johnson in 2019 with a multi-year deal but one has to wonder how much gas is left in Johnson's tank? I'm sure he would love to get that 8th Championship but it seems so far away after a brutal 2019 season so far. If Johnson were to decide to step away from the Cup Series, it would leave arguably the biggest ride in the garage open.
I anticipate Johnson to go at least one more year in 2020 and see if his results improve.
What do you think? Will 2020 be another year of massive change in the NASCAR Cup Series garage?
**The opinions expressed on this site are not necessarily those of the publisher, management or staff. All comments other than website related problems need to be directed to the author. (c)OnPitRoad.com. **