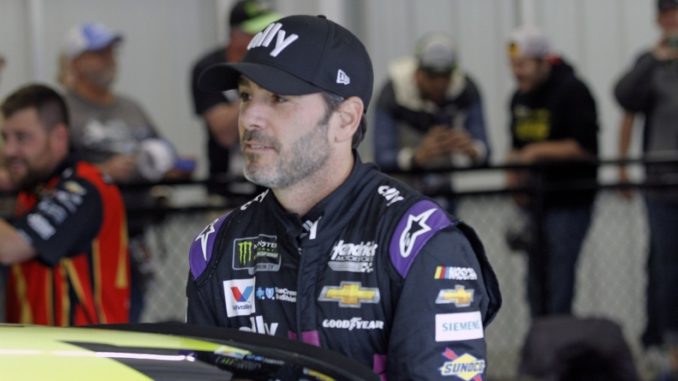 For the first time since NASCAR implemented a post-season format, seven-time champion, Jimmie Johnson, will not be a contender for a series title.
Entering the event at Indianapolis, Johnson had a significant challenge to overcome to make the cut for the Playoffs. Johnson ran strong throughout the first two stages, however, a hard crash early in the final stage ended his day.
Johnson was on the bottom three-wide when he appeared to make contact with his teammate, William Byron. "The No. 1 car (Kurt Busch) had a little trouble on the restart. I'm on the inside going into the corner and it was just super tight. It's unfortunate that happened," said Johnson. "Certainly it's not what we needed on that restart. I couldn't go below the white line and kind of got snipped there and turned around; and around and round we go."
Johnson will now focus on trying to keep improving his No. 48 team with hopes of challenging for his eight title next season. "This team is getting stronger each and every week and (crew chief) Cliff Daniels is doing an amazing job of leading this group of Ally's, and we're ready to roll. We'll dust ourselves off and go to Vegas and try to get a trophy."
Johnson ultimately finished 35th on Sunday.