Bubba Wallace Penalized by NASCAR for Actions at Texas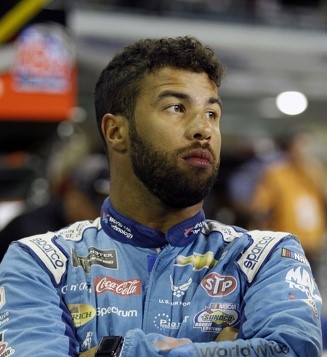 Bubba Wallace, driver of the No. 43 Richard Petty Motorsports Chevrolet, has been penalized by NASCAR for his intentional spin to draw a caution at Texas Motor Speedway.
During the event, Wallace was experiencing an issue with a damaged tire. In an effort to minimize the negative impact of the issue, Wallace intentionally spun his No. 43 Chevy Camaro bringing out a caution. While the caution benefited Wallace, it negatively effected other drivers and manipulated the outcome of the event.
Wallace was fined $50,000 and docked 50 points for the infraction.
"If we feel like it's on purpose and we have enough information to determine that 100% it's on purpose, we will react," said Scott Miller, senior vice-president of competition for NASCAR discussing the situation on Saturday at ISM Raceway. "The reaction today was after a complete admission of guilt, so that's really what led to the penalty happening today.
Wallace provided NASCAR with the 100% evidence during an interview with NBC Sports when he stated…"Until they do anything, no. I'm not the only one to do it'. Wallace was responding to a question presented by NBC Sports reporter, Dustin Long, asking if he was worried about a penalty.
Wallace's team, Richard Petty Motorsports, released a statement regarding the penalty indicting they will not appeal. "We fully understand NASCAR's position and expectations of its competitors," said Philippe Lopez, Richard Petty Motorsports' director of competition. "NASCAR has a difficult job officiating race events and we do not need to make the task more challenging. Wallace will not appeal the penalty, and will direct his immediate focus to this weekend's event at the ISM Raceway."