Michael Self Wins Lucas Oil 200 Driven By General Tire, Hailie Deegan Finishes 2nd;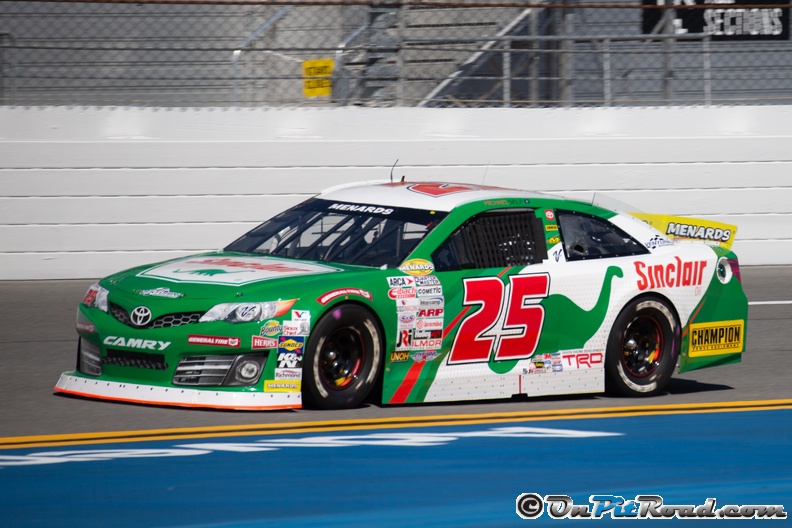 DAYTONA BEACH, Fla. (Feb. 8, 2020) –  Michael Self edged 18-year-old Hailie Deegan by 0.125 seconds to win the Lucas Oil 200 Driven By General Tire on Saturday night at Daytona International Speedway. In the process, Self also kept some potential DIS history at bay.
Deegan, from Temecula, California, was attempting to become the first woman to win a stock car race at the "World Center of Racing."  The only other female driver to post a runner-up finish in a stock car at DIS is Shawna Robinson in the 1999 ARCA Menards Series race.
Self, from Salt Lake City, Utah, also won the Lucas Oil 200 – the season-opening race for the ARCA Menards Series – in 2018. On Saturday he started from the pole and dominated the 200-mile/80-lap event.
"This is like nothing else," said Self, driver of the No. 25 Venturini Motorsports Toyota. "The second time is just as sweet as the first time was. It's just unbelievable to do it in the fashion we did today."
Deegan (No. 4 Monster Energy Ford), one of the most heralded young drivers in recent years, was making her first start at Daytona International Speedway.
"Honestly, I couldn't be any happier," said Deegan. "I don't think it could've been much better [other] than winning. The first race sets the tone for the season. I think this is definitely going to help for the rest of the year."