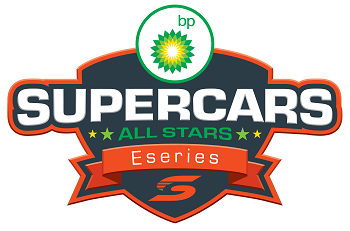 Supercars driver André Heimgartner has made his F1 Eseries debut this morning racing against Formula 1 stars Charles Leclerc, Lando Norris and other top-level racing drivers.
André was given the opportunity to race with the Renault DP World F1 team through Kelly Racing partners BP and Castrol and enjoyed some good battles throughout the race with F1 legends including former World Champion Jenson Button.
The 24-year old kiwi was punted off the virtual Albert Park circuit on the second lap, but was able to recover and keep pushing on. Several battles later with Williams F1 driver Nicholas Latifi and a few more off-track excursions caused by contact with other drivers André finished the race in fifteenth.
Seven-time Virgin Australia Supercars Champion Jamie Whincup says he's looking forward to the challenge of the upcoming BP All-Stars Eseries after testing his new driving simulator.
Whincup admits he will have his work cut out in the competition, having never really used online or sim-racing in training, rather sticking to traditional on-track methods.
The 37-year old says his competitive nature will ensure he won't be taking the All-Star Eseries easy and he's grateful to be able to continue racing in some form while the Supercars Championship is on hold due to COVID-19 restrictions.
Over the weekend, defending Supercars champion Scott McLaughlin had his first win in iRacing, claiming victory in the Honda Indy Grand Prix of Alabama from his home in Brisbane.
McLaughlin started in 8th before running a different strategy to everyone else to claim his first online win. Aussie IndyCar driver Will Power finished second.
The full suite of Supercars drivers will line up on the iRacing grid in the opening round of Wednesday's BP Supercars All-Stars Eseries.
It will feature races at Phillip Island and Monza, Italy.