Fans confirmed for Supercars return to Sydney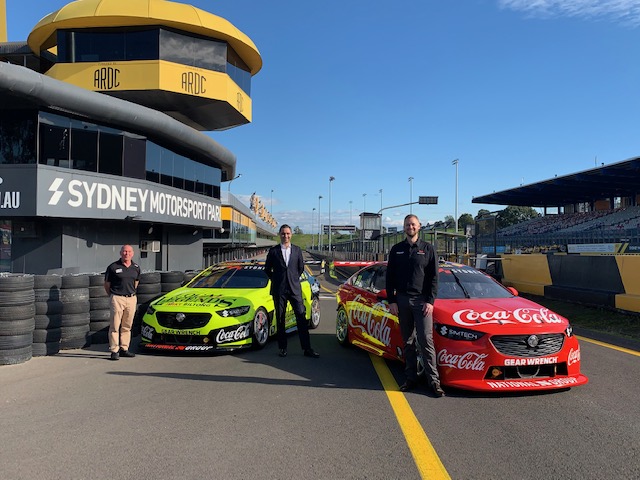 Supercars will race in front of fans later this month with today's announcement of the Truck Assist Sydney SuperSprint.
The fourth round of the revised Virgin Australia Supercars Championship will return to Sydney Motorsport Park following confirmation today the Winton SuperSprint has been postponed due to COVID-19 travel protocols in Queensland restricting the return of teams from Victoria after competing in the southern state.
Supercars CEO Sean Seamer said the decision was made to return to Eastern Creek for a second consecutive round, after last weekend's successful return of Supercars.
"Following discussions with all government health authorities on the new interstate restrictions, the practicable solution is to go back to Sydney Motorsport Park later this month," Mr Seamer said.
"Sydney Motorsport Park was a logical choice as we have a proven track record of completing a safe event there based on what we achieved last week.
"Following NSW State Government guidance, we are thrilled that we will be able to accommodate fans each day of the July event."
There will be strict measures in place to ensure teams remain in isolated areas to one and other at the 18-19 July event.
"All personnel at the event successfully maintained social distancing at Sydney Motorsport Park last weekend and will adhere to the same protocols for the event next month."
Ticketing information will be released in coming days including each day's limit for attendance. Fans are requested to spread out to maintain physical distancing.
Paddock access will be restricted to the racing teams and officials while corporate facilities will remain closed due to COVID-19 safety protocols.
Minister for Jobs, Investment, Tourism and Western Sydney Stuart Ayres said the event, the first for Supercars fans to return trackside, would bring a huge boost to NSW.
"The fans have been waiting for the adrenaline rush that comes when rubber hits the track and cars fly off the start line of a Championship race," Minister Ayres said.
"The NSW Government has invested in the redevelopment of Sydney Motorsport Park to ensure it remains a favourite among drivers, teams and spectators and we can't wait to host Supercars in July.
"The NSW Government is a proud supporter of motorsport and Supercars Australia, and it's fitting that this milestone event will take place at Sydney Motorsport Park."
General Manager – NTI Truck Assist said his company is proud to take on the naming rights of this historic event.
"Truck Assist has continued to support Supercars and our team partners through COVID because being there when you need us is at the core of what we do," Hasted said.
"While we're disappointed about Winton, we're excited to be part of this historic event at Sydney Motorsport Park, and to be the naming rights partner of the Truck Assist Sydney SuperSprint.
"To be the first event to have fans trackside is great news for Supercars and Truck Assist."
Glenn Matthews, the CEO of circuit promoter the Australian Racing Drivers' Club said:
"Last week's event was fantastic proof that this venue can safely host a Supercars round and put on a great show for fans," Matthews said.
"It will be a great honour to have fans in the grandstand again, cheering on their favourite drivers."
No other events on Supercars' revised calendar have been amended at this stage, all events remain subject to change based on COVID-19 guidelines and protocols.
The Truck Assist Sydney SuperSprint will run at Sydney Motorsport Park from 18-19 July.