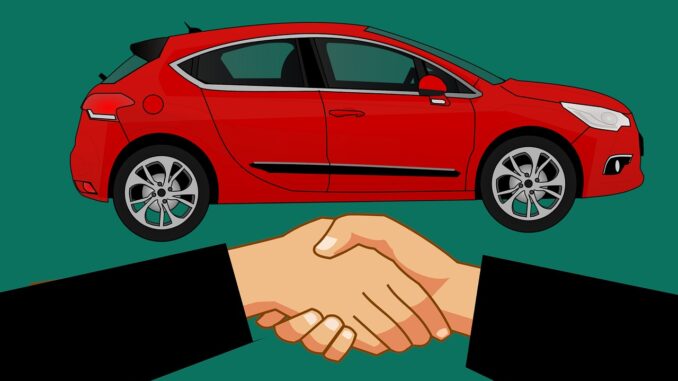 Whether you have decided to buy a new vehicle or a used one, it matters where you get it in the end. There may be a host of car dealerships out there and in your local area, but which one will really be able to meet your requirements? You'd have to consider various factors in your selection process and the final decision, and this would include the dealership's overall reputation, its longevity and how long it has been in business, and the services it offers, especially when it comes to after-sales. But other factors besides this can impact your decision in the end, so here's a list of criteria you should always remember when choosing a car dealership.
The prices
The thing is, even if you have checked online and already have a good idea of the price of your preferred model, you really won't know the final price of your next vehicle until you are already speaking directly with a salesperson. But you can still get a good sense of their pricing by checking out referral services like Edmund, Cars Direct, or Motor Trend. Just take note of whatever quotes you get on popular vehicle models and compare these quotes with the prices of the dealerships you have in mind. You may be surprised, for example, that dealerships located in areas that are less 'affluent' may have lower prices.
The inventory
Many vehicle dealerships will offer their inventory for online perusal so you can see what they have on offer. With this, you will have a better idea of their vehicle choices, especially premium ones. If you have already made a decision on the model you really want, even in terms of the color and trim, then you can readily see if the dealership offers this. But the experts recommend that even if you don't see the vehicle you want, the dealership may still be able to acquire it for you because they can trade their inventory and stocks with other branches or even other dealers.
The perks
It's also important to note what kinds of perks you can expect if you transact with that dealership. Many will be willing to offer various freebies so you can get a great deal. Some common freebies include basic or standard maintenance like tire rotations, oil changes, and so on. Others would include car wash services after your car has been serviced, and there are dealerships that can offer loaner cars as well, which comes in handy if your car is under servicing.
The facilities
When it comes to facilities, there are a lot of aspects, but you may want to consider their location first. You should assume that you will go back to have your car serviced, so it will help if you can look for a dealership that's easily accessible from your home or place of work. If you live in Utah, for instance, then look for new and used car Utah dealerships that are nearby.
You should also consider factors such as the dealership's operating hours, their shuttle service (will they be able to bring you to your work or home?), and if there is a comfortable waiting area where you can stay if your car is being serviced.