ARCA Racing Series Driver Ryan Reed Lobbies for Congressional Diabetes Support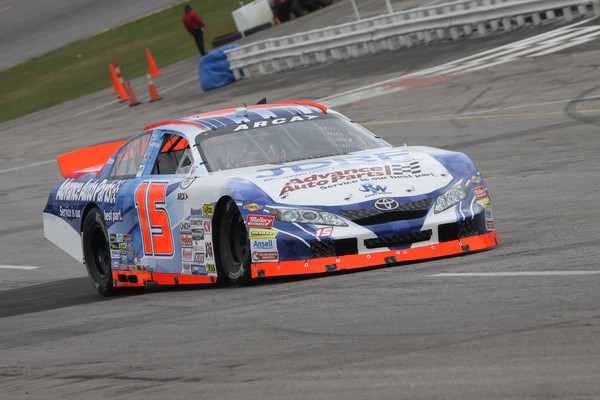 18-year-old ARCA Racing Series driver Ryan Reed is always out there helping to raise awareness for diabetes research as a JDRF Celebrity Advocate.
As part of the Promise to Remember Me Campaign, he joined other JDRF Advocacy volunteers to meet with Congressman Kevin McCarthy to discuss renewal of the Special Diabetest Program (SDP). This program funds research for a cure and better treatment of type 1 diabetes (T1D).
"Meeting with Congressman McCarthy on behalf of JDRF's efforts to create more awareness and support for diabetes was such an honor," Reed says. "I'm just one person with a story that millions of Americans are living each and every day."
McCarthy's support is a key as the program has funded trials for the artificial pancreases, which is a revolutionary technology that will aid in the treatment.[media-credit name="Ryan Reed Racing" align="alignright" width="200″]
[/media-credit]
"Keeping the support from Congress is crucial in finding a cure for this disease," Reed continues. "Research is on the verge of changing the way we live our lives with T1D, and with the support of Congressman McCarthy, we're hoping to continue our fight."
The SDP program was created and enacted in 1997 to address the growing burden of the disease and the unfunded opportunities for research. It's an important matter as diabetes has affected 26 million Americans. It was last renewed in 2010 and is currently funded at $150 million a year. It is scheduled to expire at the end of 2013.
Reed was diagnosed with T1D in February of 2011 and was told at the beginning that he would not be able to race again.
"I was devastated and really just, I thought I was invincible and then to learn that my dream was going to be taken away," he says.
Reed says it was heartbreaking at the time and caused him to grow up quickly.
"I thought I could sit there, pout and throw a tantrum till I got my way," he continues. "Then I realized that's not going to beat this. I need to – I got to take a step back and think about it. I just decided that if there was anything I could do to put myself back behind the wheel of a race car, then that's what I was going to do."
He started learning more about the disease, finding other athletes who continued in their sport after being diagnosed.
"I learned how common it was so I knew there's got to be a race car driver with this," he says. "The only driver I could find was Charlie Kimball and he's an IndyCar driver, so I was like, 'Well, there's no reason I can't do it' so I found out more about him."
He then learned of Kimball's doctor Ann Peters and got in contact with her.
"I had a doctor at the time, but I just wanted to talk to Ann to see what she had to say," she says. "So I went in there, not expecting anything and she wanted to have me as her patient."
Through a conversation with Peters, he discovered that if he worked at it, he would have a future in racing.
"She just said you need to do what I tell you and be diligent with it and this isn't ever going to quick, get easier – you may learn how to control it, but that's just about it," he says. "It's never going to go away and I was like okay."
Since then, Reed has learned how to handle the disease and has a continued to move up the racing ladder.
Earlier this year at Daytona International Speedway, the 18-year-old competed in his first ARCA Racing Series event with Venturini Motorsports.
After being diagnosed with T1D in 2001, Reed's goal has been to get his story out there to give a face to disease.
"I've really been fortunate to be an advocate for JDRF and having my own foundation to really turn it into a positive," he says. "It's not really something that I'd think about changing now. I've been able to do a lot of positive with it and really positively touch so many lives that it's hard to say that if I had to chance to undo this, I would."