Jeff Green to Pilot No. 14 Hefty Reynolds Wrap Toyota in Iowa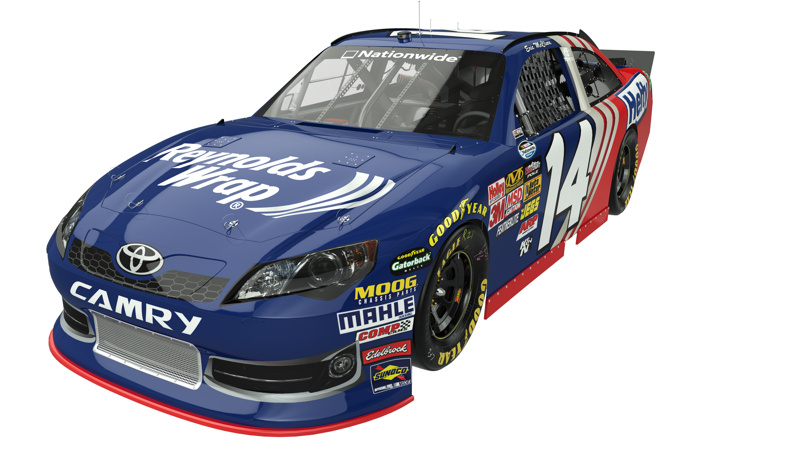 Pioneer Hi-Bred 250 Preview
Event/Date
Pioneer Hi-Bred 250/Sunday, May 20, 2012
Venue
Iowa Speedway
Race Notes and Quotes
Jeff Green to Sub for Injured McClure…For the second time in as many weeks, the 2000 NASCAR Nationwide Series Champion, Jeff Green, will sub for recuperating driver Eric McClure, who sustained injuries in a late-race accident two weeks ago at Talladega Superspeedway.  The Owensboro, KY native will be competing in his 318th-career Nationwide Series start and his third at Iowa Speedway.
New Paint Scheme for Hefty®/Reynolds Wrap® Camry … Beginning with this weekend's Pioneer Hi-Bred 250 at Iowa Speedway, the No. 14 Hefty®/Reynolds Wrap® Toyota Camry in the NASCAR Nationwide Series will sport a Red, White, and Blue Patriotic scheme to Support Our Troops.  The last race for this special scheme will be the Subway Jalapeno 250 on July 6 at Daytona International Speedway.
Chassis Selection…Crew Chief Wes Ward has selected chassis No. 9 for this weekend's race at Iowa Speedway.  This chassis was last run by McClure at Richmond Int'l Raceway where the team was credited with a 31st-place finish.
Personal Appearances for McClure…Although he will not be in the cockpit of his No. 14 Hefty®/Reynolds Wrap® Camry, McClure will still be in the area making personal appearances leading up to Sunday's race.
Thursday, May 17:  Hy-Vee (3800 Lincoln Way, Ames, IA):  1:00pm – 2:00pm
Thursday, May 17:  Hy-Vee (640 Lincoln Way, Ames, IA):  3:00pm – 4:00pm
Friday, May 18:  Hy-Vee (4815 Maple Drive, Pleasant Hill, IA):  1:00pm – 2:00pm
Friday, May 18:  Hy-Vee (1501 1st Ave East, Newton, IA):  3:00pm – 4:00pm
Jeff Green Quotes: "I am looking forward to racing this weekend at Iowa Speedway, although I am not happy with the circumstances.  The seat belongs to Eric (McClure) who is still recuperating from his injuries; I'm just filling in for him to keep the car running each week.  I really don't have a lot of experience here so each lap on the track is crucial to how well we will run.  It's going to be fun."