Truck qualifying washed out at Texas, field set by points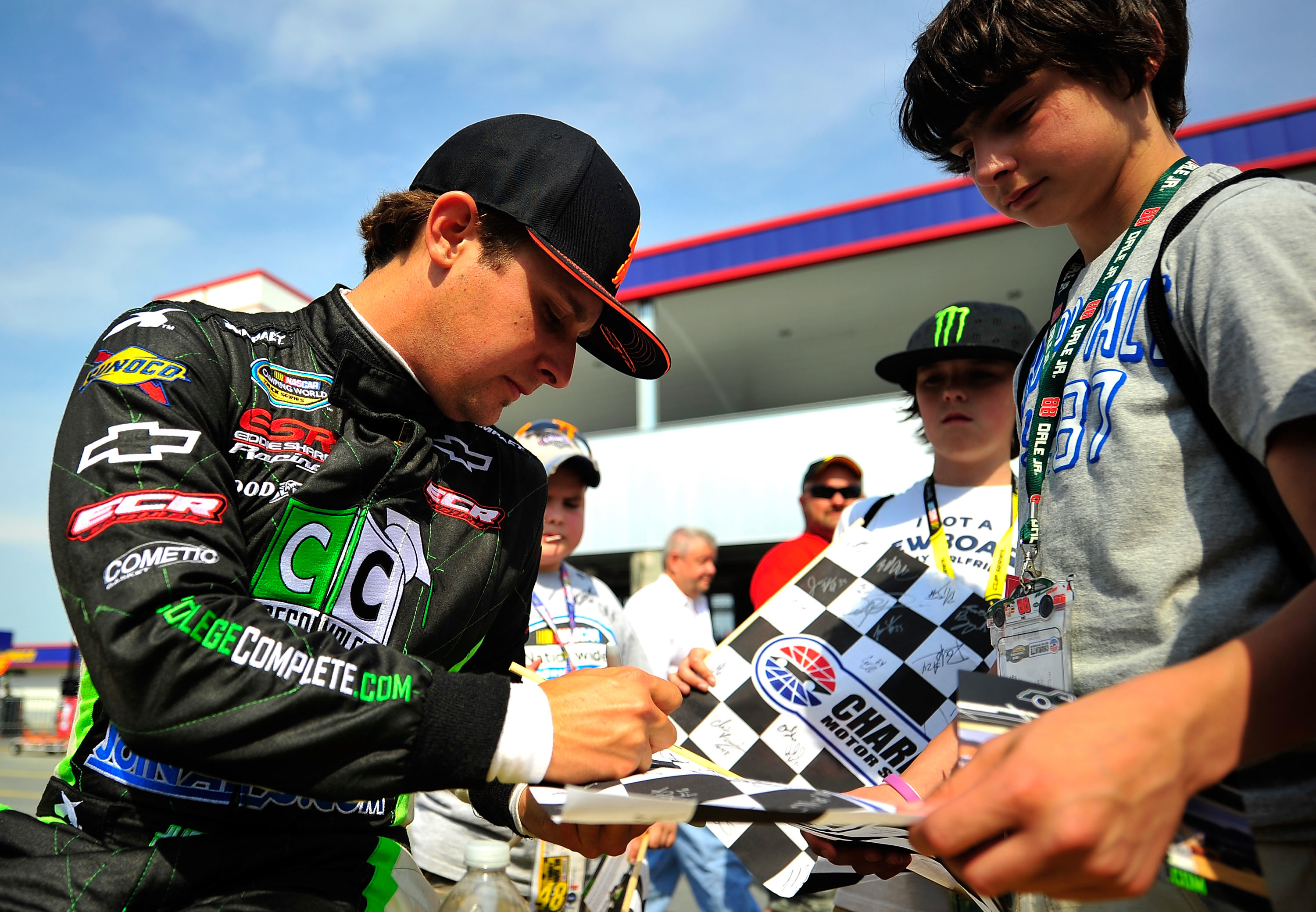 For the first time in 2012, the Camping World Truck Series saw their qualifying session cancelled as rain soaked the Texas Motor Speedway throughout the day Thursday.
Although qualifying wasn't set to take place until 7 p.m. ET, NASCAR cancelled the session in attempt to run a practice session before Friday night's WinStar World Casino 400k.
With no practice being held before the session was canceled, the field was set by the NASCAR rule book with 2012 owner points determining the starting lineup.
Series points leader ,Justin Lofton, was awarded the number one starting position.
Lofton, who won the last time the Truck Series raced at a 1.5-mile track (Charlotte Motor Speedway), will start on the pole position for the first time in his Truck Series career.
Defending race winner, Ron Hornaday Jr., will start from the ninth position Friday night.
Only 35 trucks were on the entry list for Friday's race, which means that all 35 drivers will start the 167 lap race.
WinStar World Casino 400k—Starting Lineup 
Justin Lofton
Timothy Peters
Ty Dillon
James Buescher
Parker Kligerman
Brendan Gaughan
Todd Bodine
Nelson Piquet Jr.
Ron Hornaday Jr.
Matt Crafton
Joey Coulter
John Wes Townley
Jason White
Brandon Knupp
Miguel Paludo
Cale Gale
David Starr
Jason Leffler
Dakoda Armstrong
Johnny Sauter
Max Gresham
Paulie Harraka
Ross Chastain
Bryan Silas
Ryan Sieg
B.J. McLeod
Brent Raymer
Johnny Chapman
Jennifer Jo Cobb
Norm Benning
Scott Stenzel
Rick Crawford
Mike Harmon
Brandon Miller
Chris Lafferty