Sargento 200 from Road America preview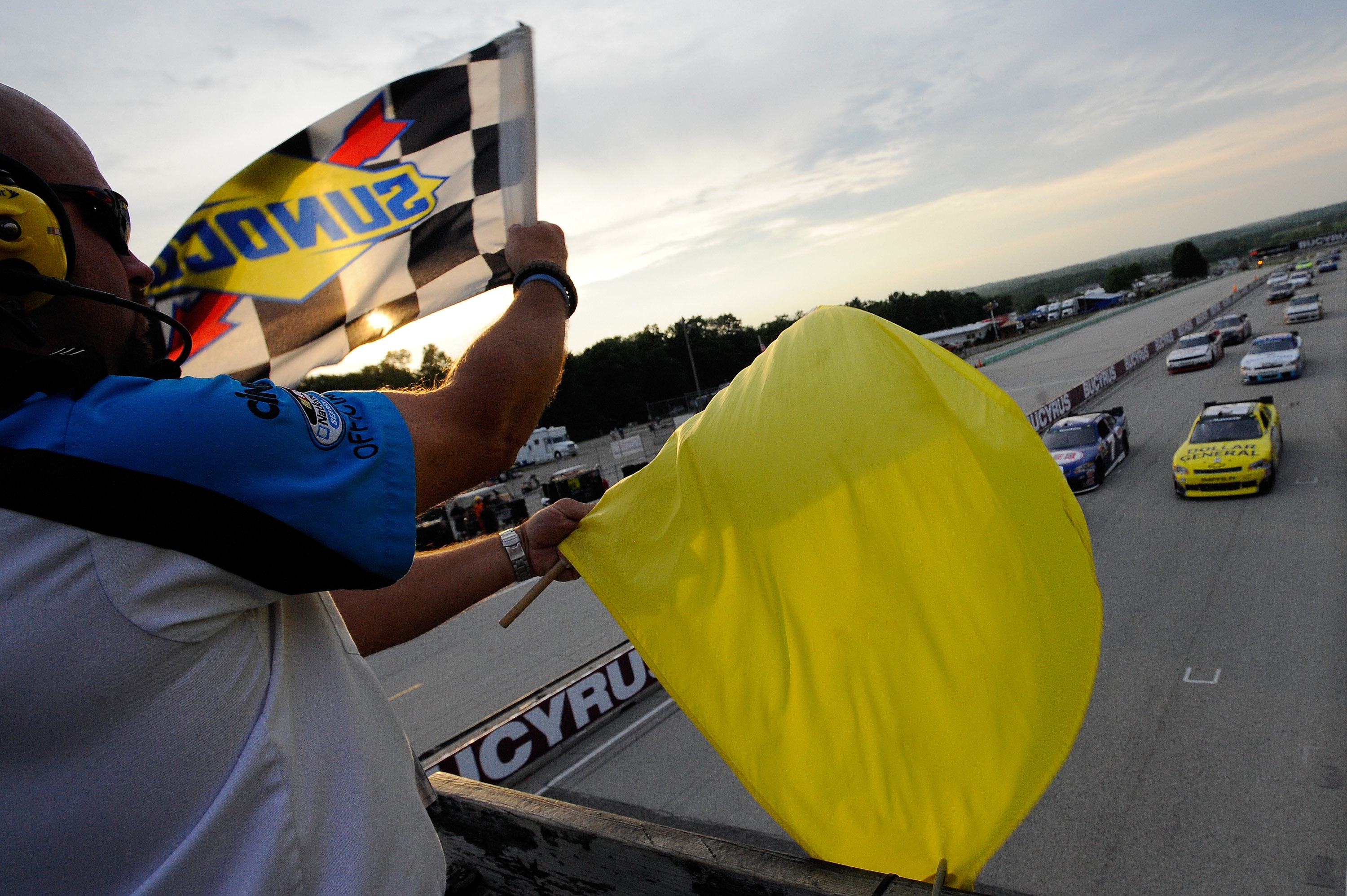 By Mark Schafer
No one quite knew who was going to win the last NASCAR Nationwide Series event at Road America last year, even as the drivers crossed the finish line for the final time, the winner was not known.
Thanks to a last lap wreck and fuel mileage, the winner wasn't exactly easy to explain. Justin Allgaier was leading the race when the caution came out, but he ran out of gas before the start finish line.
The it looked like Jacques Villeneuve was going to be the race winner, but he slowed down because Allgaier slowed down. The only driver that maintained caution speed was then-third place driver, Reed Sorenson.
Because of that, Sorenson was named the race winner, even though he an Villeneuve  crossed the finish line in the opposite order.
It was a confusing finish, but it shows one of the most important part of the 4-mile long road course located in Wisconsin, and that is fuel mileage.
The race is only 50 laps long, but with several corners that come off fast, and long, straight-aways  getting the cars slowed down for the corners, can, and has been proven to be a problem at times.
One of the problem corners is the very first corner. The cars come down a long straight away into a narrow right hand turn. With high speeds and a slow corner calamity, especially on the restarts, is known to happen.
Another corner that is troublesome is turn three. Turn three, more than any of the 11 turns at Road America is the one that causes the most trouble.
Turn three is another right hander, but unlike turn one, turn three, is very slow and at it's apex is where drivers start to accelerate. But while it is slow, the corner is also very narrow, with room for only one car at a time.
A final turn to watch out for this weekend is turn six. Turn six is a left hander that comes on top of a hill. So when there is trouble cars behind them can't really see what is happening in front of them so the cars are driving into a blind, narrow corner, which has led to big wrecks in the past.
Like last year though, fuel mileage will be a big story line at Road America. The four mile track has a good record of sucking the fuel cells dry.
With a track that has a potential for a lot of wrecks, a green-white-checkered finish, NASCAR's version of overtime, is a very real possibility. Last year the race was extended by six laps, a full 22 miles.
Crew Chiefs are always thinking about fuel mileage and pit strategy at road courses, but at Road America, having fuel mileage and pit strategy will be of added importance. Falling behind at a four mile race track is one way to ruin a car that could have a strong run.
Sargento 300 entry list: 
Mike Wallace
Elliott Sadler
Austin Dillon
Danny Efland
Ron Fellows
Ricky Stenhouse Jr.
Danica Patrick
Jeff Green
Brian Scott
Sam Hornish Jr.
Eric McClure
Blake Koch
Michael McDowell
Tayler Malsam
Jacques Villeneuve
Bill Prietzel
Benny Gordon
John Young
Nelson Piquet Jr.
Justin Allgaier
Miguel Paludo
Max Papis
Brad Sweet
Josh Richards
Erik Darnell
Timmy Hill
Josh Wise
Michael Annett
Mike Bliss
Chase Miller
Matt Dibendetto
T.J. Bell
Jeremy Clements
Tim Schendel
Kurt Busch
Kyle Kelley
David Green
Kenny Habul
Jason Bowles
Joe Nemechek
Cole Whitt
Morgan Shepherd
Three entrants entered as TBA