Brandon Watson continues stellar career with third career OSCAAR victory at Sunset Speedway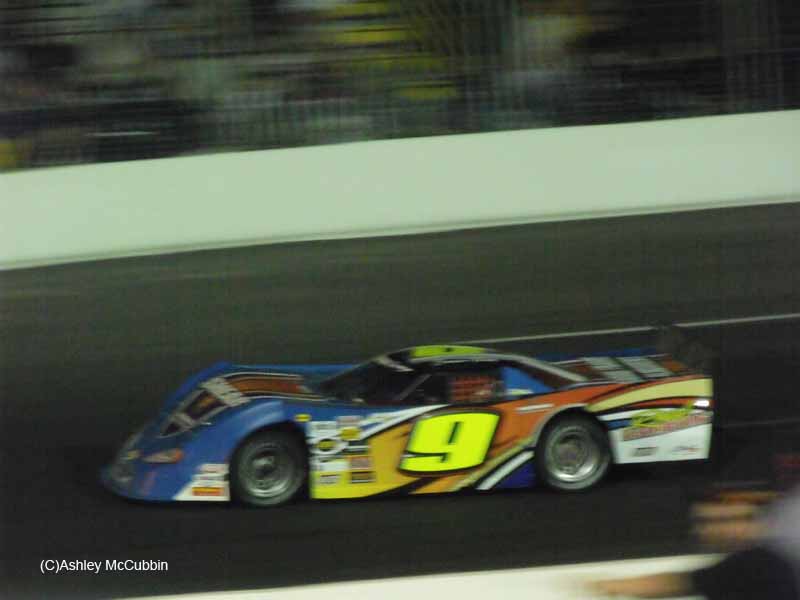 On Saturday June 30th, Brandon Watson crossed the finish line first to score his third career OSCAAR victory at Sunset Speedway in the inaugural Lucie Aylwin memorial presented by Rival Office Solutions. It marked his second win of the 2012 season as he won back at Sunset Speedway on May 20th. He will try to complete the Sunset trifecta when the OSCAAR Super Late Models return to Sunset in September.
Watson has impressed many throughout his young career to date as he won the 2008 Kawartha/Capital City Speedway Summer Shootout Series championship at the age of 15. While most late model drivers hit their peak in their early 20s, Watson was racing in the Late Models as a teenager and winning big events.
The biggest event for Ontario short track racing is the Autumn Colors Classic, which happens on Canadian Thanksgiving Weekend in October. Watson has impressed each year that he has gone down to Peterborough Speedway for the event, always in contention to win.
In 2009, he competed in three seperate divisions – the OSCAAR Super Late Model 50-lapper, the Pro Late Model (PLM) 113 lapper and Limited Late Model (LLM) 75 lapper. He came home with a victory in both the PLM and LLM event, while finishing second in the OSCAAR race.
In 2010, he competed in two divisions – OSCAAR and PLM. He won the OSCAAR race for his first career OSCAAR victory while finishing seventh in the PLM race after being involved in a wreck that destroyed the front of his car.
The 2012 season marks Watson's first full-time season in the OSCAAR Super Late Model Series and with the win at Sunset, he now leads the points, 17 points over veteran Derrick Tiemersma.
"Hoping to get a few more wins under my belt, maybe take home that championship," he says.
With his whole family being involved in racing, the Stayner, Ontario driver started racing go-karts at the age of eight.
"My father took me and he also raced too, which got me into racing," he said last month. "I just followed in his footsteps. Always knew I was going to race."
From there, he moved up to the four cylinder class before moving up to Late Model. Watson has raced Late Models across Ontario, winning premiere events. He ran full-time in the JEGS/CRA Late Model Series last season, finishing seventh in points. He also competed in the World Series at New Smyrna Speedway in Florida this past February, having success with top five finishes.
When he is not behind the wheel of an OSCAAR this year, he will be racing his late model. Watson plans on competiting in all four events for the McColl Racing Enterprises Pro Series at Sunset Speedway. He also plans to run his late model this year at Kawartha's Summer Sizzler, Delaware's Summer Showdown, Sauble's Dash for Cash and Peterborough's Autumn Colors.
George Wilson would finish second to Watson at Sunset in the OSCAAR feature, followed by Jeff Hanley, Gary Passer and Dave Taylor. Todd Campbell finished sixth, followed by Charlie Gallant, Glenn Watson, Tiemersma and Chris Burrows. The qualifying heats were won by Wilson, Hanley, Gallant and Campbell. The next race for the OSCAAR Super Late Models is this weekend at Sauble Speedway.