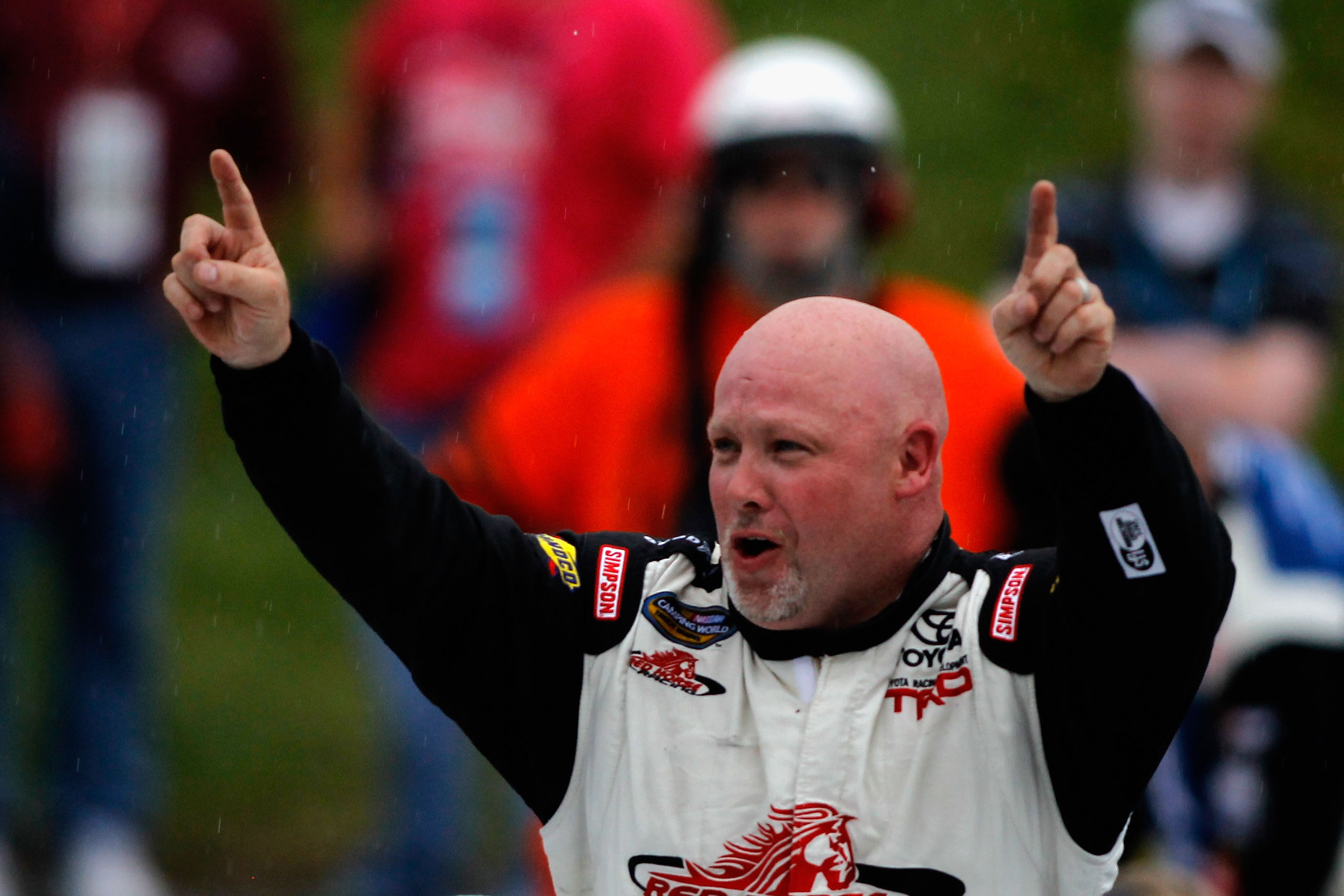 Saturday night, Todd Bodine will accomplish something that has never been done in the sixty-plus year history of NASCAR.
Bodine will make his 200th career Camping World Truck Series start, making him the first driver to make more than 200 starts in each of NASCAR's national touring series.
"It's pretty neat. When I started in this sport as a driver, you never thought about getting to this point," said Bodine in a Red Horse Racing statement.
"You only thought about the next race — the future wasn't something you thought about. Here I am after 21 years driving."
In Bodine's previous 199 Truck Series starts, the Chemung,NY native has been to victory lane 22-times to go along with his two series championships in 2006 and 2010.
While the Truck Series has been Bodine's latest—and most successful—stop, he's also had past success in the Nationwide Series.
"My first full season in Nationwide was in '91," said Bodine who has 15 career victories in 325 starts in the series.
"To make it to this point, we all strive for excellence in whatever sport we're in. To have longevity and to make a career out of it, and to get to this point, it's a pretty special thing to know I've been able to accomplish that much."
Although Bodine's 241 Cup Series starts never heralded a race win, his five pole awards and 21 top-10 finishes made the most of the cards he was dealt driving in mainly inferior equipment for the majority of his Cup Series tenure.
While the Truck Series has only been around since 1995, that doesn't take away the significance of the milestone for Bodine.
With the Truck Series' three-time champions, Ron Hornaday Jr. and Jack Sprague, both having their fair share of starts in both Nationwide and Cup Series competition over the years, Bodine's milestone places his name up with those two in Truck Series history.
"I've had a lot of success and have met a lot of great people and have a lot of great friends because of it. It's not often in this world that one gets to do for a living the thing that they love the most.
"I'm very fortunate in a lot of respects. I'm glad to be able to be a part of this sport."