Penske Racing releases Allmendinger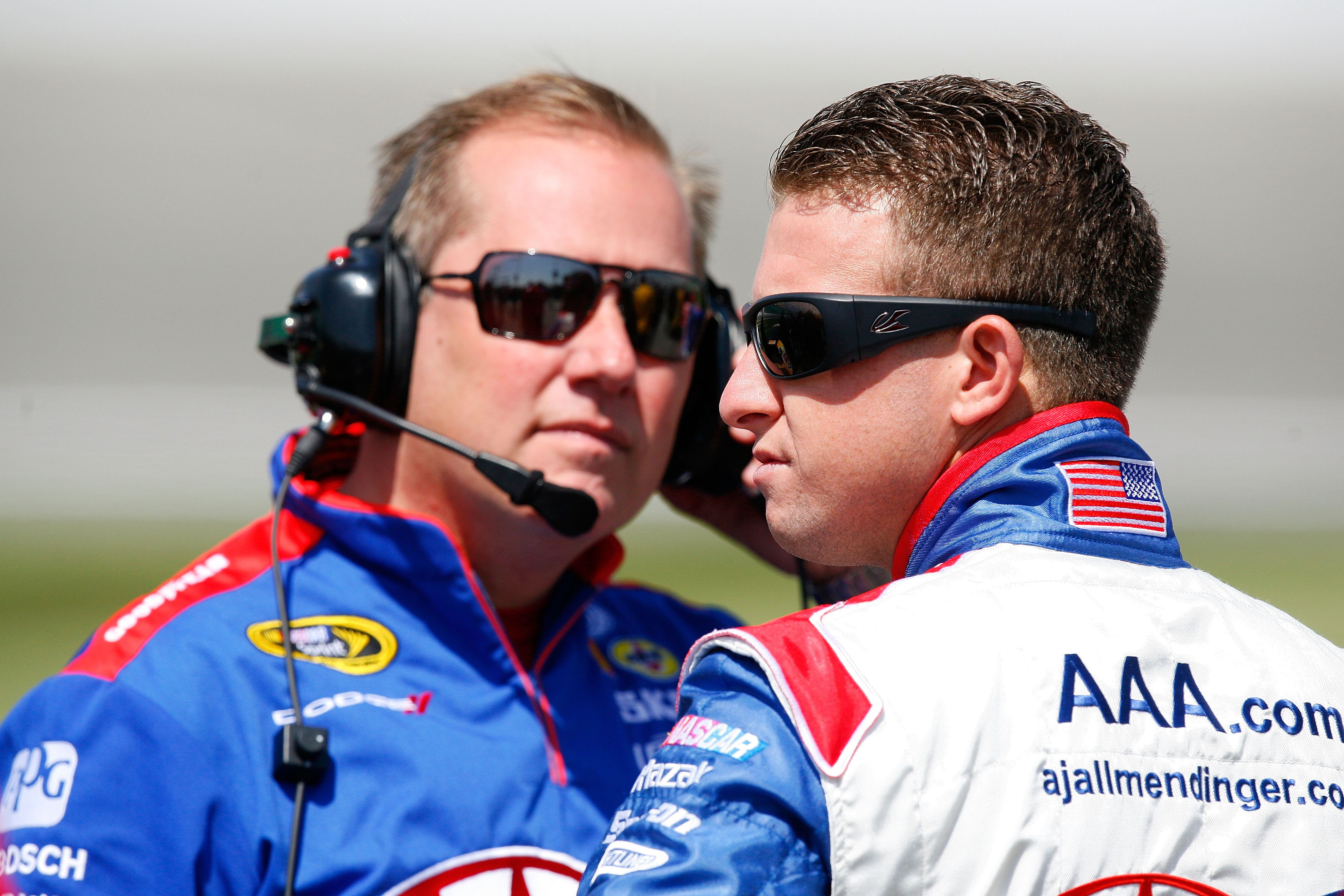 What everyone knew was coming has been confirmed.
AJ Allmendinger has been released from Penske Racing.
The news of Allmendinger's release from the organization comes a week after he was suspended by NASCAR indefinitely after violating the NASCAR substance abuse policy.
"Penske Racing fully supports NASCAR's substance abuse policy and we are disappointed with AJ's positive drug test results," said Roger Penske in a statement by Penske Racing.
"AJ is a terrific driver, a good person and it is very unfortunate that we have to separate at this time. We have invested greatly in AJ and we were confident in his success with our team.
"As AJ begins NASCAR's 'Road to Recovery' program, we wish him the best and look forward to seeing him compete again in NASCAR."
In the statement by Penske Racing, the decision to release Allmendinger is consistent with how they would treat any driver of team member under similar circumstances.
Since being suspended before the July 7 race at Daytona International Speedway, Penske's Nationwide Series driver Sam Hornsish Jr. has filled in for Allmendinger.
Allmendinger has agreed to enroll in NASCAR's 'Road to Recovery' program. Although, no one knows the set time of the program as NASCAR doesn't make the timetable public.
Allemdinger will also have his supplements and medications analyzed to find out what caused the positive drug test.
"I wish to thank Mr. Penske, Penske Racing, their sponsors, and especially all the of the No. 22 team for the opportunity they provided me and for their support in this difficult time," said Allmendinger is a statement. "I also, again, would like to thank all the fans that really have been awesome through this.
"I apologize for the distraction, embarrassment, and difficulties that my current suspension from NASCAR has provided. As I stated last week, I have begun NASCAR's Road to Recovery program and look forward to using those resources and its completion to compete again in NASCAR in the near future."
While Hornish Jr. will be the driver of the No.22 for the foreseeable future, there's no guarantee who will drive the car in the 2013 season.
With drivers; Joey Logano, Ryan Newman, Brian Vickers, Martin Truex Jr., and Regan Smith all unsigned for next season, the No.22 car should be to "top prize" over the next few months heading into the upcoming season.