Report: Harvick to Stewart-Haas in 2014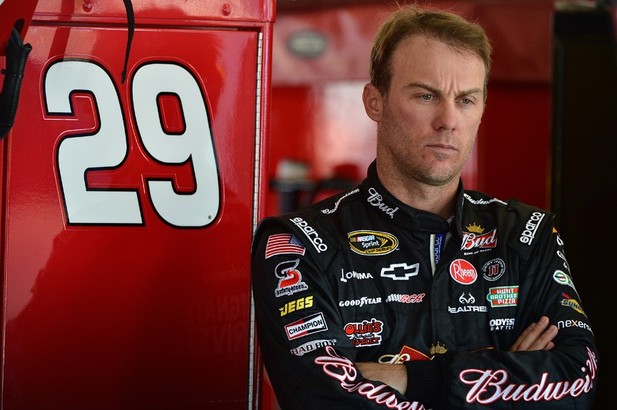 ESPN is reporting that Kevin Harvick will leave Richard Childress Racing after the 2013 Sprint Cup season and move to Stewart Haas Racing in 2014.
Despite no direct confirmation from either Harvick or SHR on the move, multiple sources within the NASCAR industry confirmed to ESPN that Harvick will in fact leave for SHR.
Although this is the first time that we have heard of this deal being in place, it's not the first time the rumor has been on the table for Harvick to leave Childress for SHR.
During SHR first season in 2009, it was rumored that Harvick, who was struggling at RCR, would leave for his friend Tony Stewart in the Cup Series full-time in 2010.
The deal obviously never panned out and Harvick went on to finish third in Sprint Cup points in 2010 after leading the standings for the majority of the season.
In 2011, Harvick backed up his 2010 performance by winning four races and finishing third in the standings.
But 2012 hasn't gone to plan for Harvick or the RCR organizational as a whole.
After the 2011 season ended, Harvick's crew chief, Gil Martin, was replaced by Shane Wilson to help the team break the threshold to winning the championship. A change that was requested by Harvick.
The change proved to be ineffective for the No.29 team as Wilson was replaced by Martin before the August race at Bristol Motor Speedway.
It hasn't just been Harvick who has struggled for RCR, though.
Among their three full-time teams (Harvick, Jeff Burton and Paul Menard), the organization has failed to reach victory lane in 2012 with only two races remaining before the season comes to a close.
To add to that, Harvick is the only driver to make the Chase, currently 11th in the point standings.
Currently, SHR has  Stewart and Ryan Newman competing full-time in 2012 while Danica Patrick will move into a full-time roll with the team in 2013 after running in 10 races in 2012.
No word was given if SHR will become a four-car operation with Harvick or if he will replace one of the current drivers in the three car operation in 2014.