Toyota showing strength at Bristol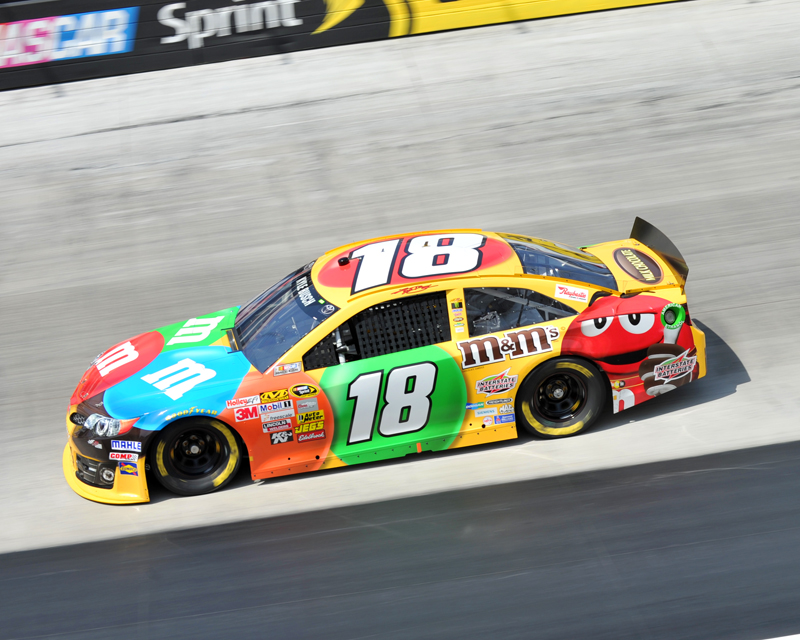 Kyle Busch has been more than vocal about his displeasure regarding the TRD engine program. Last season, Kyle and his Toyota teammates struggled with engine issues to the point that David Wilson, Senior Vice President of Toyota Racing Development (TRD) during an interview on NASCAR Race Hub with Danielle Trotta of Speed said, "We likely cost him (Kyle) a shot in the Chase last year."
This season started off again with TRD engine issues and concerns with Kyle and new teammate, Matt Kenseth, both losing engines at Daytona. Fellow Toyota driver, Martin Truex also had issues. At Phoenix, JGR driver Denny Hamlin's engine broke a valve spring. The springs on Busch's car were replaced as a precautionary measure. According to Wilson, a "human error was made" during that replacement, and that led to a failure the next morning. This once again led to negative comments from Kyle Busch who had been very frustrated with the TRD program. Wilson defended TRD saying, "All four failures have been different," "From a perception standpoint, I know it's difficult not to lump all these together.
Fast forward to Bristol – This weekend is the first short track stop of the season. Toyotas have been very strong to this point. Toyota took four of the top five spots in first practice, and followed that up by taking three of the top four in qualifying. Kyle Busch who has suffered more issues than any other Toyota driver sat on the pole and broke a ten year old track record.
If practice and qualifying are any indication, it would seem that TRD has answered the concerns about their engine program and brought their A game to the "World's Fastest Half Mile".