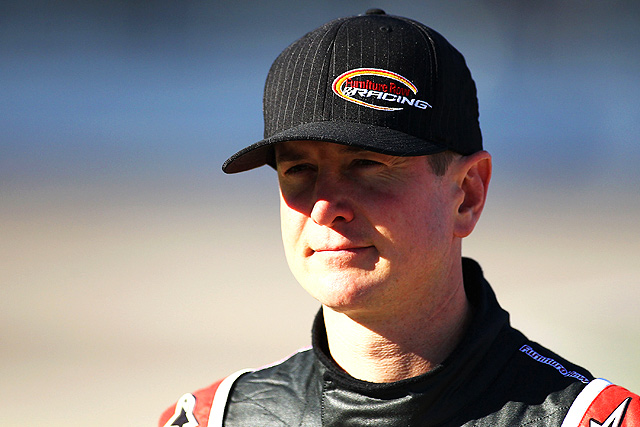 BROOKLYN, MI — When Kurt Busch moved to Furniture Row Racing towards the end of the 2012 season, many thought that 2013 could be the year the team finally elevated to the next level and contended to qualify for the Chase.
Now with just four races until the Chase cutoff Busch hasn't won a race, but he's close to turning many of those bold  pre-season predictions into a reality.
But in order for Busch to make a real run at making the Chase, he will have to take the No.78 team to victory lane in the next four races.
If he can make that happen, it will be the first time since the Chase format began in 2004 that a single car team made the post-season.
The need for a win may not have come at a better time given the 2004 Cup Series champion's record at the next four tracks.
"The next four weeks as far as the tracks, I'm really looking forward to Bristol of course," Busch said on Friday.
Combined, Busch has 11 victories over the course of his career at the next four tracks. However, none of those wins have come recently.
And, if there's one track Busch is conceded about, it's this weekend's race at Michigan.
"Michigan has been real good or real bad," he said.
"So, if you go by the law of averages, I hope this time around is pretty good."
Busch led 21 laps early on at the Michigan race in June after starting second, but crashed early and finished a disappointing 35th.
Recent races have Busch optimistic about his chances this weekend at the fast, two-mile oval.
"This time around we hope we can parallel what we did at Pocono a couple weeks ago, which was to improve and find more comfort in the car," Busch said.
"We've had some good speed in practice; we just haven't translated that into the race conditions."
Busch will start Sunday's Pure Michigan 400 in the second position after turning a one-lap qualifying average at over 203 mph.
The qualifying effort gives the three-time Michigan winner a strong chance of overcoming what he see's his biggest obstacle on the road to the Chase.
"If we get through this, I think we've got a good shot at things."