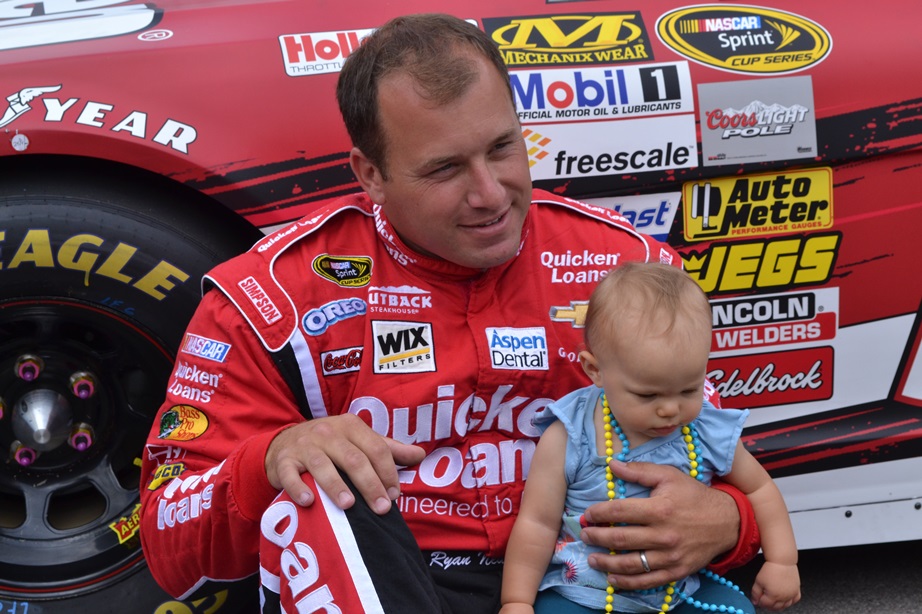 Nearly three weeks after the controversial events at Richmond International Raceway that led to NASCAR penalizing Michael Waltrip Racing for "actions detrimental to stock car racing," and MWR losing NAPA as a corporate sponsor based on the questionable integrity of the team, integrity plays a role in another sponsorship decision.
Quicken Loans, an online mortgage lender and sponsor of the No. 39 Chevrolet driven by Ryan Newman, announced Wednesday that they will serve as the primary sponsor on Newman's No. 31, Richard Childress Racing Chevrolet, for 12 races of the 2014 NASCAR Sprint Cup season and as an associate sponsor for the remaining 24 races.
Sponsors appreciated how Newman handled himself dealing with his recent share of adversity. He learned in July that at the conclusion of the 2013 season he would no longer have a ride at Stewart-Haas Racing, and then experienced the roller-coaster of events that led to him getting into the Chase.
Jay Farner, President and Chief Marketing Officer of Quicken Loans, said "Ryan has shown that he is not only an incredible race car driver, but also someone with great integrity and class.  The way Ryan has handled some very tough situations this year while continuing to ignore the noise and perform at a high-level, made our decision to stick with him a no-brainer.  He embodies what we stand for each and every day."
Quicken Loans has sponsored Newman since 2012, and was the primary sponsor for the 2013 Federated Auto Parts 400 at Richmond, where Newman was in position to win the race before a controversial turn of events.
"Quicken Loans has been an integral member of my team and I am very excited to have them join me at Richard Childress Racing, as we continue to build on what has been a fantastic partnership," Newman said. "My relationship with Quicken Loans goes beyond driver of their car.  I've gotten to know them and their business, becoming friends with them in the process.  As they know, I will do my very best to perform on and off the track next year and well beyond."
With sponsorship being so competitive and essential to the success of the sport, the messages sent in recent weeks by NAPA and by Quicken Loans reminds teams and drivers that sponsors not only want to support a successful team, but one with proven thresholds of high morality and integrity.
Newman currently sits ninth in the standings as he heads to Dover International Speedway for the AAA 400, with the green flag falling Sunday September 29th at 12:00 p.m. (EST)