CHEVY NSCS AT DOVER TWO: Jimmie Johnson Press Conf. Transcript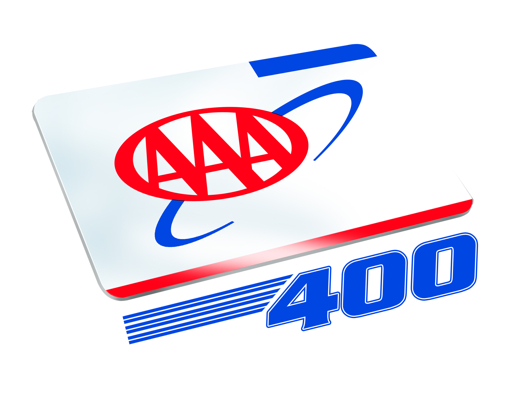 NASCAR SPRINT CUP SERIES
AAA 400
DOVER INTERNATIONAL SPEEDWAY
TEAM CHEVY DRIVER PRESS CONFERENCE TRANSCRIPT
SEPTEMBER 27, 2013
JIMMIE JOHNSON, NO. 48 LOWE'S/KOBALT TOOLS CHEVROLET SS, met with members of the media at Dover International Speedway and discussed racing this weekend at Dover, his current position in the Chase, the new restart rule and other topics.  Full Transcript
TALK A LITTLE BIT ABOUT COMING INTO DOVER THIS WEEKEND:
"Excited to be here it's obviously a great race track for the No. 48 team.  Good time in the year for us to come to a strong track.  We will just kind of see what happens.  I know it's a good track for the No. 18 and historically Matt (Kenseth) has been strong here when I think back to some of the Roush days years ago, they are not too far back.  I think with how he has been running this year he's going to be tough to beat and we will just get out there and race hard and get every point we can."
AT THE END OF THE RACE LAST WEEK YOU SAID THAT YOU LEFT A LITTLE BIT ON THE TABLE.  IT JUST DIDN'T SEEM LIKE YOU TO BE SAYING THAT LIKE NORMALLY THE NO. 48 AND YOU DON'T DO THAT. IS THERE ANYTHING REALLY SORT OF UNUSUAL ABOUT HOW THINGS ARE GOING RIGHT NOW OR DO YOU FEEL THAT IT'S JUST PAR FOR THE COURSE AND YOU JUST HAVE TO ADAPT TO THE RACES THAT AREN'T SO GOOD?
"I think that is really the requirement for a Cup team, Cup driver is you have to be able to adapt to situations.  At the end of the race (last week) we had that inside lane on two occasions and that is where our opportunity slipped away.  We had a great pit stop and came out and thought we were going to be the leader and the No. 15 and the No. 9 stayed out so that put us in third position on the inside.  On that particular start Matt (Kenseth) started fourth and with that outside lane was able to get by the No. 9 right away and by the No. 15 and take control of the race at that point.  I really feel like if we would have had a slow stop and came out fourth we would have been in that position ourselves or if those two hadn't pitted.  So that was really the opportunity in the race for us to take control and not by our own circumstances or design it just didn't happen.  Then the next restart we were on the inside again and rallied our way back to fourth I guess it was.  Each one of those restarts you kind of lose a little ground and then have to work my way through and that is where opportunity missed us."
HOW DO YOU VIEW THE STANDINGS AT THIS POINT?  HAVE YOU LOOKED AT IT AND DO YOU THINK IT'S A THREE MAN RACE AT THIS POINT LIKE A LOT OF PEOPLE ARE SAYING?
"I mean it's easy to look at it that way, but I'm not putting my guard down.  We still have Talladega and a lot of these tracks can take out multiple cars.  You have that risk here if something happens you usually take a car or two with you.  I don't know.  I'm certainly looking forward and there are only two guys that I'm paying attention to right now, so in that mindset, sure you can call it a three man race.  It's still way too early to count many out yet."
DO YOU HAVE ANY LESS OF A MENTAL HURDLE COMING IN HERE KNOWING THE RESTARTS RULES HAVE CHANGED AND DO YOU HAVE ANY FEEL OF WHAT HAPPENED HERE IN JUNE MAYBE PLAYED A ROLE IN NASCAR CHANGINGS THE RULES?
"Oh yeah, it definitely had a role in that.  I think it was three or four restarts I was a part of that helped shaped the rule that we have now.  I think it's a good fix.  I think it's a good compromise between protecting second on a lot of these mile and a half's where we have an apron that drivers can shoot down onto and make a pass.  I think it's protecting second place from that situation.  At other race tracks and like what happened to me here, where the leader doesn't go, it takes that away from the leader.  So I think it's good.  I think it's a good compromise for what the drivers and the front row have to manage.  I'm glad that it's in place.  I hate that it took so long, but I think it's a good change."
IT'S ONE THING FOR THE FIVE-TIME CHAMPION TO HAVE ONE CAR AHEAD OF HIM IN THE POINT STANDINGS IN THE CHASE, BUT ARE YOU CONCERNED THAT THERE ARE TWO JOE GIBBS RACING CARS AHEAD OF YOU AND WHAT DO YOU THINK HAS TURNED THE TIDE FOR THAT ORGANIZATION?
"We have known for years and years and years that they are strong organization.  When you peak is very important in our season and I think that the No. 20 and the No. 18 are really coming to the top of their game right now at this point of the year which is good for them.  Arguably and there is still racing left so I hope this is wrong, but so far our peak was probably about the third mark of the year, third to three eighths mark of the year.  I feel like we are trending back up with our two top fives and heading in the right direction, but time will tell how high we rise and where we get to.  They have always had good equipment and they have always had fast cars. I really feel like Matt (Kenseth) and the relationship that he and his crew chief have and what they have been able to bring to the table has helped elevate them to Joe Gibbs the next level.  The experience that Matt brings in, the smarts, the knowledge, the consistent driving that is a nice kind of rock within that organization that without a doubt has helped them."
ON KYLE BUSCH, HE'S GOTTEN OFF TO TERRIBLE CHASE STARTS AND HASN'T PUT TOGETHER A CHASE. NOW THAT HE'S GOTTEN OFF TO THIS TYPE OF START, HOW FORMIDABLE OF A CONTENDER DO YOU THINK HE WILL BE FOR THE LONG HAUL IN THE CHASE?
"He has the ability. We've all seen it week in and week out. We'll see if he can keep it together over the course of 10 weeks. We all have something out there that media, fans, and competitors hold against you and make you think about from time to time and they always bring up a question. His question is can you hold it together for 10 weeks. And we'll see. I believe that he has the ability to do it. He's shown at different points in time, he wins in anything and everything he drives at all types of tracks.  So, it's in there. It's just finding it; and finding it at the right time amongst all the pressure that it put on a team and driver in the Chase. But, he's definitely on his game this year."
YOU HAVE BEEN FORTUNATE TO BE DRAMA-FREE IN YOUR CAREER. BUT REGARDING PEOPLE LIKE CLINT BOWYER OR PERHAPS JEFF GORDON WHO GOT THRUST INTO THE CHASE AT THE LAST MINUTE, HOW DOES IT AFFECT THE MENTALITY OF THE TEAM? CAN THAT WEAR YOU DOWN AS OPPOSED TO JUST BEING ABLE TO STAY THE COURSE THROUGHOUT THE ENTIRE CHAMPIONSHIP RUN?
"I think Gordon's situation is helpful. There is a lot of positive behind that. I don't see that wearing on him or his team. They feel like they have a second shot in some ways in their opportunity to win a championship. I feel like they have, on their own merit, earned their way in to win the championship and circumstances kind of changed that. So, they're in the right spot, mentally. For Clint, that whole situation is really tough. And we all know him well and know how positive of a person he is and the charisma he has and that outward excitement he has. To carry around the load and burden of what's gone on, I don't know for sure. But I have to imagine it's tough on him. It's got to take a toll to some degree, and test him and his team more than I'm going through in the Chase. I'm just focused on going out and running well. They've got an extra force out there weighing on them. Without a doubt, I believe it's weighing on them."
INAUDIBLE:
"We'll see how far he can fight back, but it's only going to make him stronger. And I've lived through it under my own circumstance with (crew chief) Chad (Knaus) being thrown out of the 500 that year and how we came back and were able to win races and the championship and be a stronger team as a result. If you look at the current point in time, it's tough. It's hard on you. But you fast-forward six months to a year from now, Clint Bowyer and his team are stronger, for sure."
YOU MENTIONED THAT EVERY DRIVER HAS A LINGERING QUESTION THAT FANS BRING UP. WHAT IS YOURS? WHAT DO PEOPLE BRING UP TO YOU?
"For me, it's the two-year dry spell. Like it's been an eternity since I've won a championship. So, that's the question that I seem to get.
Connect with Team Chevy on social media.  Like us on Facebook at facebook.com/TeamChevy, follow us on Twitter @TeamChevy, and add +TeamChevy into your Google+ circles.
Team Chevy racing photos are available at: http://media.gm.com/product/public/us/en/gmracing/photos.html
About Chevrolet:
Founded in 1911 in Detroit, Chevrolet is now one of the world's largest car brands, doing business in more than 140 countries and selling more than 4.5 million cars and trucks a year.  Chevrolet provides customers with fuel-efficient vehicles that feature spirited performance, expressive design, and high quality. More information on Chevrolet models can be found at www.chevrolet.com.