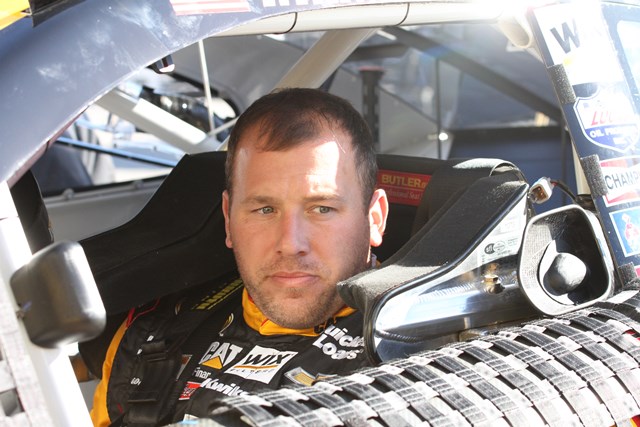 With how things went down at Stewart-Haas Racing, Ryan Newman was forced to find a new team for this season. No fear as the Rocket has landed his feet with Richard Childress Racing and so far, things are going well. Last weekend, Newman finished ninth for his first top 10 of the year.
"We had a good run at Phoenix with the RCR Chevrolet and everybody is doing a good job," Newman commented. "QuickenLoans and Caterpillar and we're having some fun getting going. I was really disappointed in Daytona in not being able to show our stuff and getting crashed out when we did, because we really did have a fast race car.
"So, I guess I, in a roundabout way, feel bad about that for two different reasons. I didn't show my stuff early so you could tell, and than at the end I never could show my stuff because we got crashed. But in the end, it was relieving to know we had a fast car.
"And then we went into Phoenix and made improvements all week long to qualify 15th and race up. We probably could have been fifth if everything had worked out right, but finishing seventh was a good day for us."
Now the driver of the No. 31 Catepillar Chevrolet will take on a new challenge – Las Vegas Motor Speedway. So far, the weekend has been pretty solid as Newman qualified 10th and was 11th in both practices on Saturday.
""The challenges here at Vegas are the bumps in (Turns) 1 and 2," he commented. "To me, the bumps are worse getting into Turn 3 than they've been in quite a while. I don't know if it's just because of the heat of the summer or the cold of what it is, but the track definitely has more character than it used to have. And it had more character than most tracks that that point. Just getting a balance in the race car and a good ride quality gives you the ability to kind of have confidence to move around the race track and pass people."
Newman felt that his team learned a lot at the Thursday test and felt that it was important test for the teams to start to get the cars comfortable.  Newman will be looking for that comfortable car tomorrow as he goes for his first win with his new team.