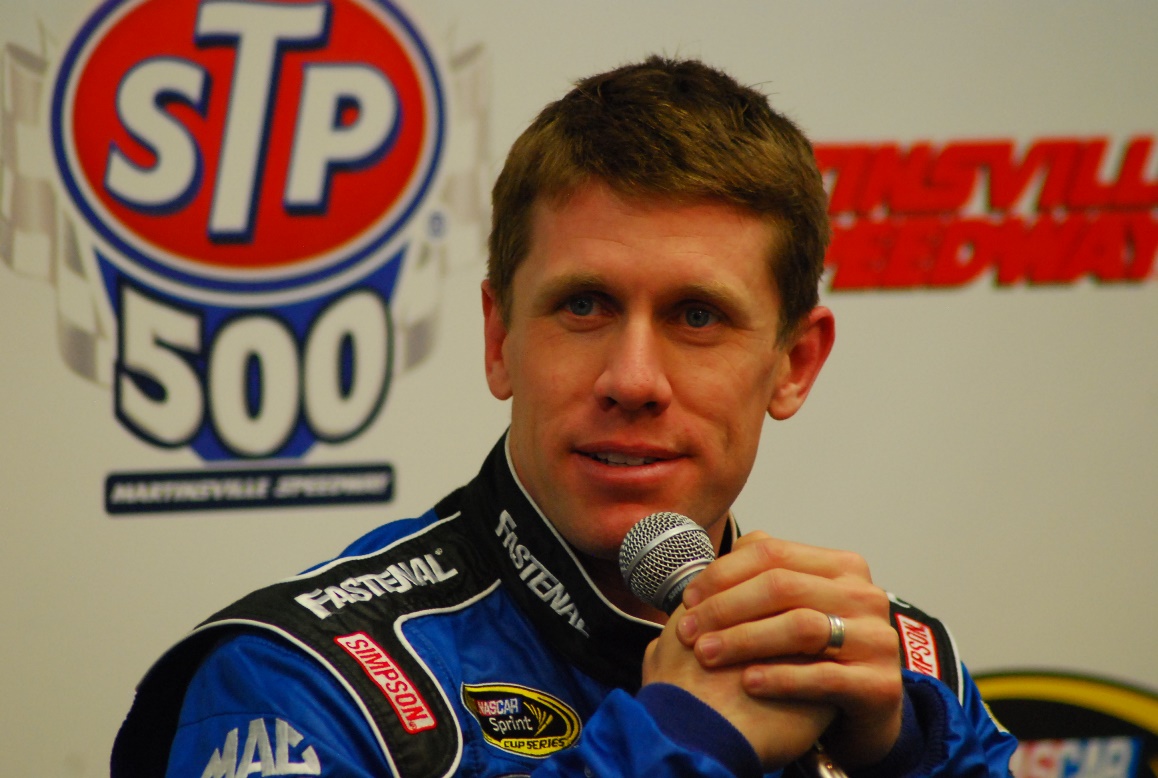 With only one top-five and five top-ten finishes in nineteen starts at Martinsville Speedway it is no secret that the half-mile paperclip is not one of Carl Edwards' favorite tracks.
When speaking to members of the media on Friday, driver of the No. 99 Fastenal Ford Fusion commented about his approach to the weekend.  He said, "This is the most fun I've had coming to Martinsville for a while.  We've got basically no pressure.  We got to try a bunch of stuff in practice.  We've got the first garage stall, which I've never been in before at Martinsville, so that's pretty neat."
Considering his history at Martinsville, but being hopeful this weekend, Edwards was asked what led him to believe this weekend could be different.  He replied, "I'm kind of the eternal optimist when it comes to Martinsville, but it doesn't seem to work out.  But I feel like we have an opportunity to try some things because of our position in the points, already having a win.  Jimmy and the guys over there are making bigger adjustments than we normally make.  If we get to practice tomorrow, if the weather holds off, the reason I'm optimistic is because we can try all those things and I feel like we may find something.  If we were a little more nervous, we would be more reluctant to take those big swings at it.  We're not worried about wasting time.  We're not worried about making mistakes.  We're just gonna go out and be extremely aggressive.  That's a fun way to be able to come to a race at Martinsville."
Despite the fact that final practice was rained out and the weather did not hold off, the No. 99 team had an impressive race.  Edwards spent a great portion of the race running up front, even battling for the lead at multiple points.  His good run had a hiccup when his car got loose and spun toward the end of the race.
Edwards and his Fastenal Ford team still finished in eighth position, which marks his sixth top-ten finish at Martinsville Speedway.  He currently sits third in NASCAR Sprint Cup Series points, one point behind Matt Kenseth and ten points behind Dale Earnhardt Jr.
Edwards has not scored his first Martinsville grandfather clock, but if his performance in today's STP 500 is any indication, his 'eternal optimism' could be paying off.