ARCA: Grant Enfinger Scores International Motorsports Hall of Fame 200 Pole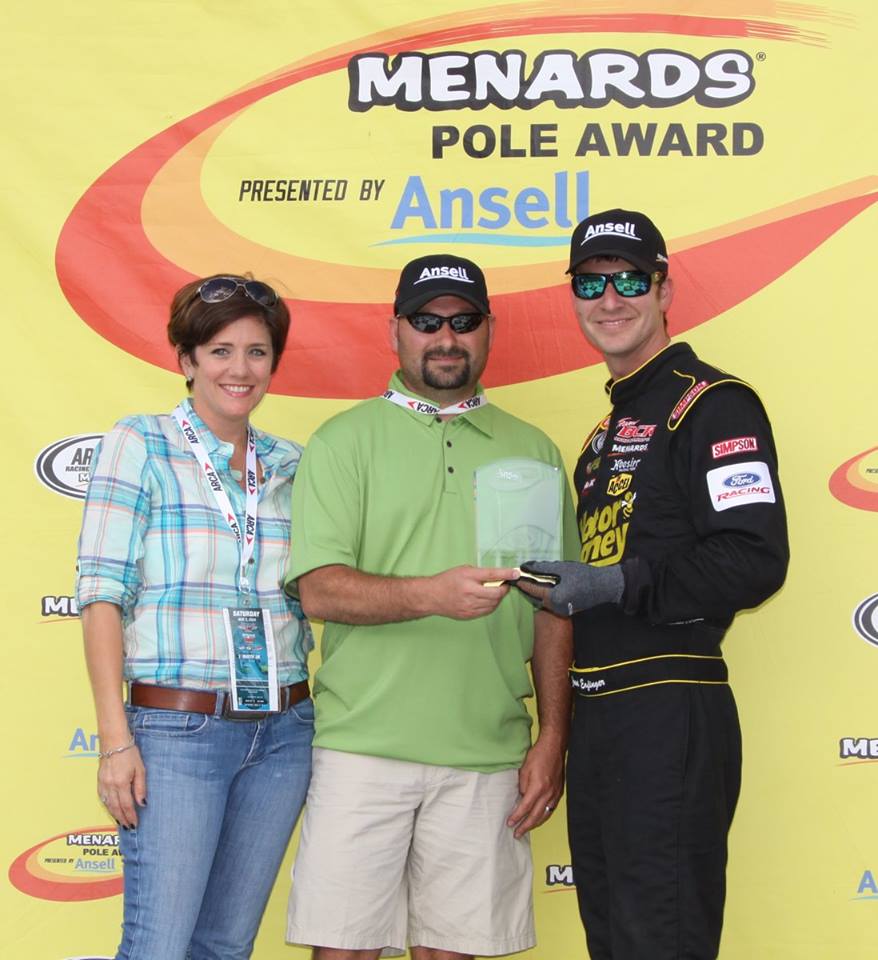 Grant Enfinger's dominating start to the 2014 ARCA Racing Series presented by Menards continues to evolve after capturing the pole for Saturday's International Motorsports Hall of Fame 200 at Talladega Superspeedway.
"It's an incredible roll we're on, and I hope we can keep it going," Enfinger explained following the quick lap. ""As far as sitting on the pole, I'm not the one who should be up here (in the media center); I'm very, very blessed to be in a very fast Ford Fusion."
Enfinger, 29, has been unbeatable this season, winning at Daytona International Speedway, Toledo Speedway and Salem Speedway, however, he's still craving more; including a secured full-time ride and another victory this weekend.
"We're still trying to chase the dream," Enfinger further expressed, "and hopefully run for a championship. Hopefully we can get that going. We've got something special with this team, and it showed today."
Mason Mitchell, piloting the No. 98 Thermal Technology Services Ford, qualified second under the new, adopted from NASCAR, group-qualifying session. He and Enfinger worked together during the session to gain the front row on the initial start; now, it appears they'll be 'dance partners' for tomorrow's race.
The International Motorsports Hall of Fame 200 coverage begins on Fox Sports 1 at 11:00 AM EST on Saturday where Enfinger will look to make history by scoring back-to-back-to-back-to-back victories.
Qualifying Results:
Grant Enfinger
Mason Mitchell
Justin Boston
Mark Thompson
John Wes Townley
Will Kimmel
Tom Hessert
Leilani Münter
Clay Campbell
Austin Wayne Self
Terry Jones
Derrick Lancaster
Bobby Gerhart
Scott Hubler
Alex Guenette
Scott Sheldon
Buster Graham
Spencer Gallagher
Kevin Powell
Matt Kurzejewski
Josh Williams
Frank Kimmel
Bobby Grewohl
Garrett Smithley
Justin Allison
Maryeve Dufault
Brent Cross
Thomas Praytor
And pump
Bryan Dauzat
Rick Clifton
One of Tim
Donnie New Berger
Barry Fitzgerald
Joey Gattina
Benny Chastain