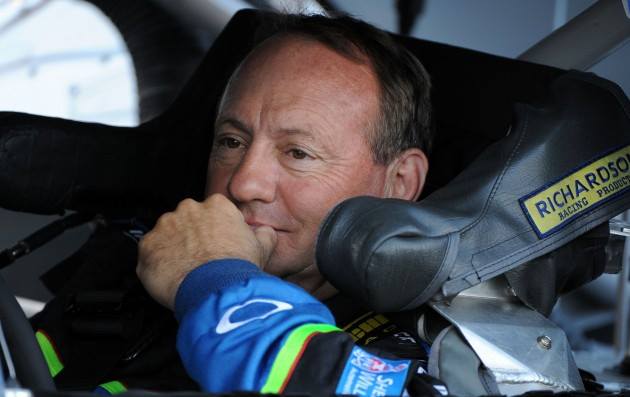 The ARCA Racing Series makes its annual visit to Toledo Speedway this weekend.
This is a home game for ARCA, as their headquarters are located in Toledo, Ohio.
Last year's race came down to a late-race battle between Ken Schrader and Grant Enfinger.  The two ran nose-to-tail for most of the race.
Enfinger stayed right in the tire tracks of the No. 52 car, until a right-front tire went down on the No. 90 car with 12 laps to go, ending his shot at the win.
Schrader went on to win and become the oldest winner in ARCA history at the time.
The two will face off once again as both drivers are entered for the race.  Schrader will also field a second car for 17-year-old Matt Tifft, who finished fifth in last year's running.  Tifft is also splitting the No. 52 with Schrader throughout the season in ARCA.
Enfinger's teammate, Justin Allison, is scheduled to make his short-track debut for Team BCR Racing this weekend.  Allison is running part-time in the No. 88 car and is the grandson of former NASCAR driver Donnie Allison.
Venturini Motorsports will once again have four cars this weekend, with the addition of 15-year-old J.J. Haley in the No. 66 car.
Frank Kimmel has nine wins at the half-mile track, including his first career ARCA win in May 1994.
No active team has more wins at Toledo than the Roulo Brothers.  They have won eight times there, most recently with ARCA champ Chris Buescher in May 2012.
Kyle Benjamin will once again wheel the No. 17 car at Toledo.  He became the youngest pole-sitter in ARCA history for last year's race.
The Menards 200 will be televised live on Sun., May 18 on FOX Sports 1 at 2 p.m. ET.