Venturini Motorsports Jersey Bound for Lone ARCA Road Course Event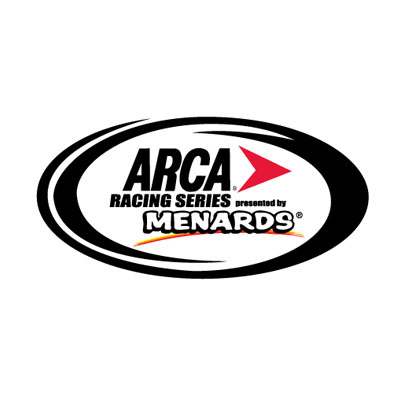 Boston, Townley and road course specialist Brian Wong highlight the action
packed weekend of racing, music and more at New Jersey Motorsports Park
Concord, NC (May 29, 2014) – Coming off Memorial Day weekend Venturini Motorsports is prepared to get back to business visiting New Jersey Motorsports Park Sunday afternoon for the Great Railing 150 presented by Barbera's Autoland. As the sole road course race featured on the ARCA Racing Series presented by Menards schedule, New Jersey marks the seventh event of the 2014 racing campaign.
Baltimore, Maryland native Justin Boston fresh off his first-ever ARCA Series victory will have a homecoming of sorts returning to the east coast looking for another strong performance behind the wheel of his No.25 ZLOOP/JACO Environmental Toyota machine.
"I really like road course racing and I am excited for our chance this weekend at New Jersey Motorsports Park," Boston said. "We ran in the top-five for most of the race last year and I think our ZLOOP Computer and Electronic Recycling Centers – JACO Environmental Toyota Camry will unload stronger than it left the track last year."
Boston who qualified eighth and finished in sixth place last year at New Jersey will try to build on the strong showing Venturini Motorsports has had at the track. Since 2008, Venturini Motorsports has collected 20 starts at the Millville, N.J., facility. Between 17 different drivers, the Concord, N.C.-based organization has two top-five finishes and seven top-10 finishes.
John Wes Townley who currently occupies the 5th spot in the ARCA national point standings looks to make his New Jersey road course debut. Driving full time in ARCA and the NCWTS series along with a partial schedule in the NNS Townley has been busy and impressive across the board week each and every week. Coming off consecutive top-5 finishes in the ARCA series Townley hopes to continue his success in the No.15 Zaxby's Toyota.
Following an impressive ARCA Racing Series presented by Menards debut in 2013, World Stage Racing's Brian Wong will return to the site of his first venture, New Jersey Motorsports Park. Competing for the second year in a row during Sunday's Great Railing 150 presented by Barbera's Autoland, Wong, the first Chinese-American to compete in the renowned series looks to improve on last year's top ten.
"I think last year's race proved the potential we had and we're coming into New Jersey as prepared as we can be," stated Wong. "Even though we took seventh last year, that doesn't really tell the story of our weekend as we were actually running stronger were it not for a few hiccups earlier in the day. As anyone in racing knows, consistency plays a big role so to return with everyone at Venturini Motorsports is fantastic, I have no doubt we can capitalize on the potential we showed. I really have to thank everyone at World Stage for putting this together; it's going to be a great weekend."
Brian Wong will drive the No.55 VMS entry featuring Nashville recording trio Lucy Angel on the hood serving as primary sponsor of his Toyota racecar.
As part of an exciting music partnership between Venturini Motorsports, ARCA, and So Good! Entertainment, Lucy Angel – the mother-daughter trio will actually be headlining a recurring summer concert series at tracks across the country and holding court during Sunday's pre-race festivities with a musical performance to be held in conjunction with the ARCA autograph session.
Lucy Angel has touched audiences around the world performing hundreds of shows in the U.S. in support of their freshman album. In addition, they have toured Japan, Switzerland and China twice where they were honored to be the very first Western/American act to ever sing at the Great Hall of the People in Tiananmen Square, Beijing, before Chinese government officials and more than 280 international dignitaries and ambassadors.
Race coverage for the Great Railing 150 will be aired live starting at 1:30 p.m. ET on Sunday, June 1 with timing and scoring as well as a live internet broadcast through the ARCA Racing Network (ARN) online at arcaracing.com.
About Venturini Motorsports
Venturini Motorsports (VMS), fielding cars for over 30-years in the ARCA Racing Series presented by Menards, is one of the premier NASCAR driver development programs in the country. Multiple team championships and consistent on-track success, VMS has evolved into one of the most recognizable names in motorsports. Since 2007, VMS has assisted in the career development of notable NASCAR drivers such as Joey Logano, Justin Allgaier, Ryan Blaney, Alex Bowman, Brian Scott, Kevin Swindell, John Wes Townley and Erik Jones. Over the years the Venturini name has become synonymous with modern-day racing in America. In 2012, the Venturini family was inducted into the National Italian American Sports Hall of Fame (www.NIASHF.org) and now find themselves enshrined with such sports icons as Joe DiMaggio, Mario Andretti, Vince Lombardi, Tommy Lasorda and Rocky Marciano.
Official: www.VenturiniMotorsports.com  |  Twitter: @VenturiniMotor  |  Facebook: Venturini Motorsports
About ARCA Racing Series presented by Menards
The Automobile Racing Club of America (ARCA) is among the leading auto racing sanctioning bodies in the country. Founded in 1953 by John and Mildred Marcum, the organization administers more than 100 events each year in multiple racing series, including the ARCA Racing Series presented by Menards, the ARCA/CRA Super Series, the ARCA Truck Series and the ARCA Midwest Tour, plus weekly racing at Toledo and Flat Rock Speedways.