Gaughan survives the rain, outlasts hard charging Tagliani for the win at Road America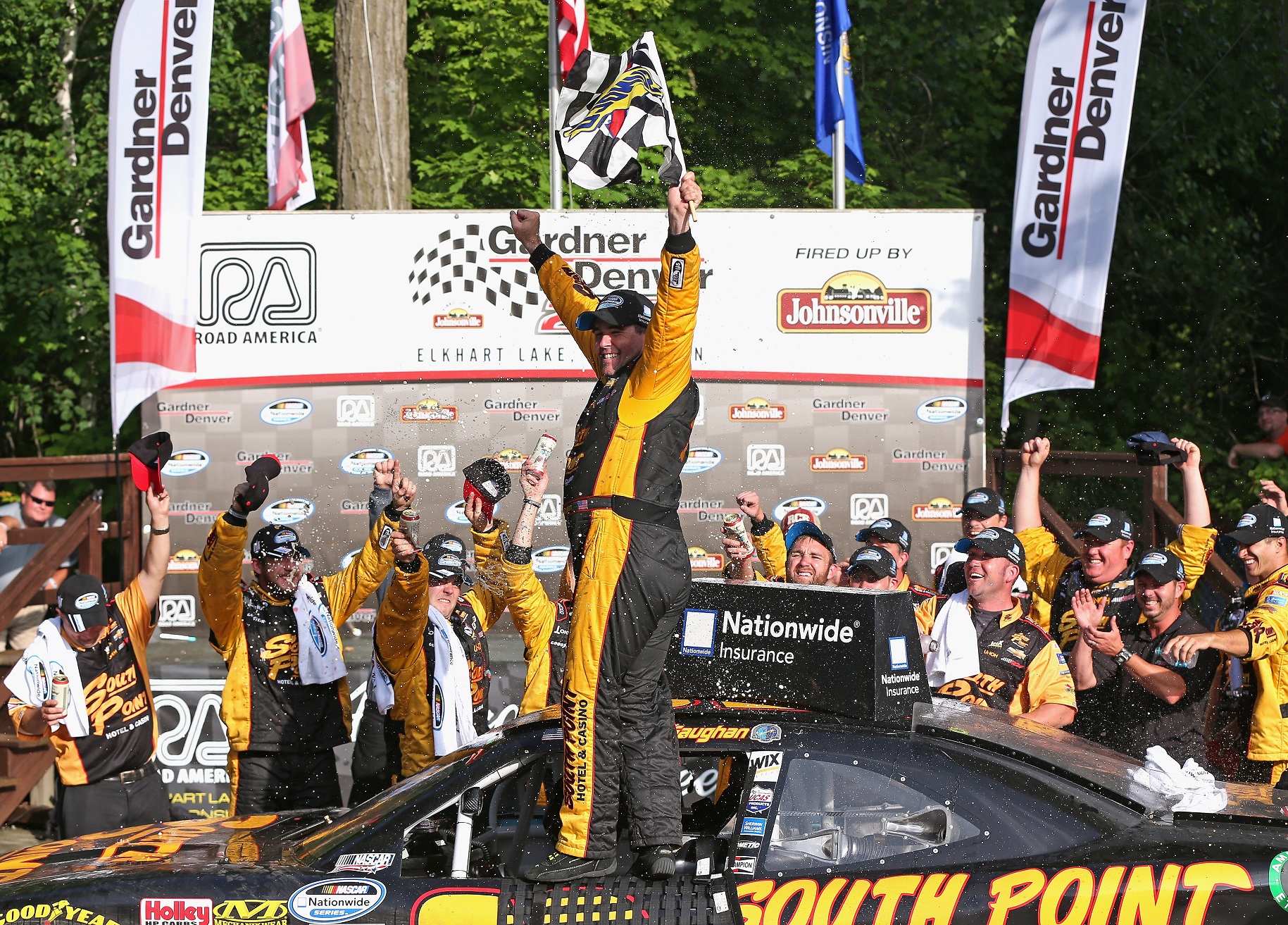 Brendan Gaughan survives the rain, mid-race contact, and a hard charging road course specialist to score the win in the Gardner Denver 200 fired up by Johnsonville.
Saturday's race was Gaughan's first win his 98th series start. He was also his first top-5 of the season.
Sam Hornish Jr dominated the race early, and seemed to be well on his way to his second win of the season. That all changed however, when the rains begin to fall. Road course specialist, Alex Tagliani took over the top spot.
Tagliani was untouchable, but a late race caution brought out by Dylan Kwasniewski. Tagliani ran out of fuel and had to get a push back to pit road.
Gaughan then passed, Chase Elliott in a green-white-checkered finish to score the win.
In victory lane, Gaughan commented about his race, "I tried to give this race away three times today." He continued, "Such a great feeling after ten years."
Tagliani worked his way back to second in the No. 22 Discount Tire Ford. Kevin O'Connell had an impressive run finishing third. Chase Elliott and JJ Yeley rounded out the top-5.
Regan Smith retains the points lead with a 13th place finish. Sam Hornish Jr ended the day in 12th after dominating early.
The Nationwide Series heads to Kentucky Speedway on June 27th for the John R. Elliott Hero Campaign 300 Presented by Drive Sober or Get Pulled Over.