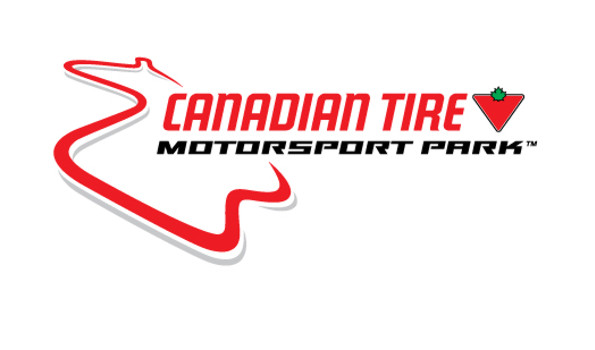 Sandusky, Ohio (

Aug. 26, 2014

) – In the last three NASCAR Camping World Truck Series (NCWTS) races Matt Crafton, driver of the No. 88 IDEAL Door/Menards Toyota Tundra, has gained four points on the championship points leader. With only eight races remaining on the 2014 schedule, the defending Truck Series champion is a mere eight points behind ThorSport Racing teammate Johnny Sauter entering the 2nd annual NCWTS event at Canadian Tire Motorsports Park in Bowmanville, Ontario, Canada. Coming off a top-10 run in the inaugural event at the 2.459-mile road course, the Menards driver hopes to stay on course and keep gaining momentum in the driver point standings in hopes of becoming the first driver in series history to capture back-to-back titles.

Sounding Off – Matt Crafton:

"I'm looking forward to the road course in Canada, I wish we had more than just one in the season to go race, but we'll make the best of the one we've got. We are taking the same truck as we had last year to Canada this year, but a way different setup, I can promise you that. We were really off of where we needed to be last year, but we have a pretty good grasp of where we need to be this year. We actually got the opportunity to go shake our truck down at a little road course up in Ohio on Monday, so I think we will be ready to go put on a good show in Canada this weekend. Last year, I feel like we were on an even playing field in terms of experience, but I felt like I was a little more green than others. Hopefully, this year will be a lot different for us."

Crafton's Canadian Tire Motorsports Park Stats:
One start (2013)
Started: 13th
Finished: 10th
Completed 64 of 64 laps (100%)
Status: Running
0 laps led
According to NASCAR's Loop Data Statistics, Crafton ranks:

Fifth in Laps in the Top 15 (53)
Sixth in Average Running Position (12.469)
Seventh in Driver Rating (74.8)
Matt Crafton 2014:
After a fourth-place finish in the UNOH 200 at Bristol (Tenn.) Motor Speedway Crafton remains seconds in the NCWTS driver point standings, eight points behind ThorSport Racing teammate Johnny Sauter
Has been victorious twice – Martinsville (Va.) Speedway and Texas Motor Speedway in Fort Worth
The first season in 14 years in the NCWTS that the ThorSport Racing driver has won multiple races in one season
Has posted seven top-five and nine top-10 finishes
Has led 230 laps
Recorded a season-best second-place start three times; Charlotte (N.C.) Motor Speedway, Dover (Del.) International Speedway and Texas Motor Speedway in Fort Worth
Has completed 1967 of 2048 laps attempted (96.0%)
Has an Average Start of 7.7
Has an Average Finish of 8.2
According to NASCAR's Loop Data Statistics, Crafton ranks:

First in Average Running Position (6.976)
First in Laps in the Top 15 (1912)
Second in Driver Rating (103.8)
Third in Fastest Laps Run (142)
Third in Laps Led (230)
Crafton's Career Truck Series Stats:
329 starts since 2000
Five wins
70 top-five finishes
184 top-10 finishes
Seven poles
51,461 laps completed
850 laps led
Average start: 13.5
Average finish: 11.9
ABOUT MENARDS:
With 287 stores in 14 Midwestern states, Menards has the tools, materials and supplies for all your home improvement needs whether just needing a light bulb or can of paint to building a deck or new home. Menards is known throughout the home improvement industry as the low price leader; it's no wonder their famous slogan – "SAVE BIG MONEY" – is so widely known and easy to remember. Menards does things right – the company's strength and success can be seen in the well-stocked and maintained stores, the lowest prices in town and the way guests are always treated like family in a hometown hardware store atmosphere.
ABOUT IDEAL DOOR:
Since 1963, Ideal Door has been an industry leader in sectional garage doors and the preferred choice of home owners, architects and builders for their current and future door needs. For more information, visit www.idealdoors.com.
ABOUT THORSPORT RACING:
ThorSport Racing, based in a state-of-the-art 100,000-square-foot facility in Sandusky, Ohio, is the longest-tenured NASCAR Camping World Truck Series team. ThorSport, which has run in the Truck Series since 1996, in 2014 will run the No. 88 Menards Toyota Tundra driven by 2013 drivers' champion Matt Crafton, the No. 98 Nextant Aerospace/Smokey Mountain Herbal Snuff/Carolina Nut Co./Curb Records Toyota Tundra driven by Johnny Sauter and the No. 13 Estes Toyota Tundra driven by Jeb Burton in the Truck Series.