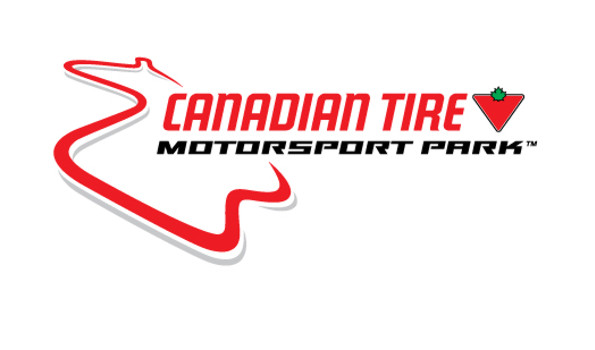 Sandusky, Ohio (

Aug. 26, 2014

) – More than 50 years ago the land that we know today as Canadian Tire Motorsports Park (CTMP) in Bowmanville, Ontario, Canada was a farm. Today, the best drivers and the fastest pick-up trucks in the world come to the pastoral place to race on what is named one of the most challenging tracks in the world and provide the best entertainment that racing has to offer.

This weekend, the 2.459-mile road course will play host to the 2nd annual NASCAR Camping World Truck Series (NCWTS) event for what has become one of the most anticipated races on the 2014 schedule and a staple of the Labor Day weekend for NASCAR fans alike. Jeb Burton, driver of the No. 13 Estes Express/Carolina Nut Toyota Tundra, will make his second start at the track north of the border, and this year the ThorSport Racing driver is looking for redemption. Coming off two track best finishes in the last two series events at Michigan International Speedway in Brooklyn and Bristol (Tenn.) Motor Speedway, Burton hopes to continue his NCWTS success – making it three in a row at "Mosport" on Sunday.

Sounding Off – Jeb Burton:

"2013 was my first time on a road course and after running the Canadian Tire race prior to the Truck Series race I felt like I had a good grasp on the track. Overall I believe I did pretty well. I had a top-five truck, but unfortunately I went laps down early when I had to go behind the wall for my team to fix a broken transmission. I feel like if we didn't have that issue I could have put up a fight. We tested our Estes Tundra on Monday at a local track in Ohio, so I feel like we have a good setup for Sunday'srace and we should put on a good show for all the fans."

Burton's Canadian Tire Motorsports Park Stats:
Two starts

One NCWTS start (2013)

Started: 11th
Finished: 22nd
Completed 54 of 64 laps attempted (84.4%)
Status: Running
0 laps led

One Canadian Tire Series start (2013)

Started: 14th
Finished: 12th
Completed 42 of 42 laps attempted (100%)
0 laps led
Jeb Burton 2014:
Following an 11th-place finish in the UNOH 200 at Bristol Motor Speedway, Burton remains 10th in the 2014 NCWTS driver point standings, 94 markers behind leader and ThorSport Racing teammate, Johnny Sauter
Recorded a season-best sixth-place finish at Kansas Speedway in Kansas City (5/9/2014)
Recorded a season-best second-place start at Eldora Speedway in Rossburg, Ohio (7/23/2014)
In 13 starts, Burton has four top-10 finishes
Has completed 1978 of 2048 laps attempted (96.6%)
Has led seven laps (Eldora)
Average start: 10.3
Average finish: 13.8
Second full-time season in the NCWTS
According to NASCAR's Loop Data Statistics, Burton ranks:

Ninth in Average Running Position (12.933)
10th in Driver Rating (79.8%)
10th in Laps in the Top 15 (1185)
Burton's Career Truck Series Stats:
40 starts
One win (Texas, June, 2013)
Five top-five finishes
16 top-10 finishes
Seven poles
6081 laps completed
296 laps led
Average start: 9.2
Average finish: 12.9
Estes Delivers:
Estes Express Lines offers direct freight transportation service to all fifty states, the Caribbean, Canada and Mexico. With a network of more than 200 terminals located from coast to coast, including virtually every point in Canada and the rest of North America – the strength of this regional network ensures that no matter where your shipment needs to go or when it needs to get there, Estes delivers. For more information, please visit: www.Estes-Express.com
ABOUT ESTES EXPRESS LINES:
Headquartered in Richmond, Virginia, Estes is a leading, full-service freight transportation provider offering a complete range of shipping solutions including LTL, time critical, volume & truckload, global and custom solutions. Founded in 1931 by W.W. Estes and still owned by the Estes family, today's Estes is the largest, privately-held LTL carrier in the nation. With more than 210 terminals across the country and a global service footprint, Estes has grown into one of the most respected total-solutions providers in the industry.
ABOUT THE CAROLINA NUT CO.:
Using unique handcrafted family recipes, The Carolina Nut Co. creates gourmet snacks and flavored nuts that are sure to please every nut lover. The Carolina Nut Co. is family-owned and located in Henderson, N.C. We have been creating delicious gourmet nuts and flavored nuts for more than 60 years. Our unique flavors and high-quality products are making their way across the country. Please keep an eye out for us at your local retailer and ask them about our nuts! For information go towww.carolinanut.com .
ABOUT THORSPORT RACING:
ThorSport Racing, based in a state-of-the-art 100,000-square-foot facility in Sandusky, Ohio, is the longest-tenured NASCAR Camping World Truck Series team. ThorSport, which has run in the Truck Series since 1996, in 2014 runs the No. 88 Menards Toyota Tundra driven by 2013 drivers' champion Matt Crafton, the No. 98 Nextant Aerospace/Smokey Mountain Herbal Snuff/Carolina Nut Co./Curb Records Toyota Tundra driven by Johnny Sauter and the No. 13 Estes Toyota Tundra driven by Jeb Burton in the Truck Series.