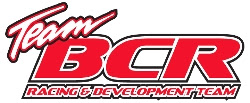 (Mooresville, NC – August 27, 2014)  John Lowinski-Loh Jr. is scheduled to make his ARCA Racing Series presented by Menards debut at Kansas Speedway on October 3, 2014 for the season finale race. In preparation for the Kansas Lottery 98.9, Team BCR's Lowinski-Loh plans to make his first laps at the track during the open ARCA Racing Series test on Wednesday, September 3, 2014.
 
"I'm excited to finally strap behind an ARCA car for Team BCR Racing," says Lowinski-Loh. "I came to the Pocono race to see how well Team BCR performs at the track and I was impressed with everything I saw. It was especially exciting to go to victory lane for Justin's (Allison) win; the very first time I was with the team. I have a really good feeling about working with Team BCR and Howard Bixman."
 
Lowinski-Loh will be driving the #09 Auto Go Ford Fusion powered by RoushYates Engines. Additional marketing partners to be released at a later date.
 
The ARCA Racing Series' Open Kansas Speedway test will take place on September 3 from 9am-5pm. ARCA will provide live timing and scoring throughout the day atwww.arcaracing.com.
 
AUTO GO INC.
Auto Go Inc., located in Milford, MA, has been providing service, maintenance and repairs on light trucks and foreign and domestic cars since 1985. The shop is AAA approved and employs ASE certified technicians to handle all repairs. Towing services are also available. To contact Auto Go Inc., dial (508) 473-0353.
 
Team BCR Racing and Development Team
Located in Mooresville, NC, Team BCR is headed by veteran ARCA and NASCAR Crew Chief, Howard Bixman. Team BCR is a proven winning organization and are the 2014 Daytona Champions. Just in 2014 alone, Team BCR has won five races and a Menard's Pole Award to their credit. They have poised themselves as a first rate driver development team, seeking out talented drivers and providing them with quality winning equipment and development, furthering their careers into a successful entry into the NASCAR ranks.