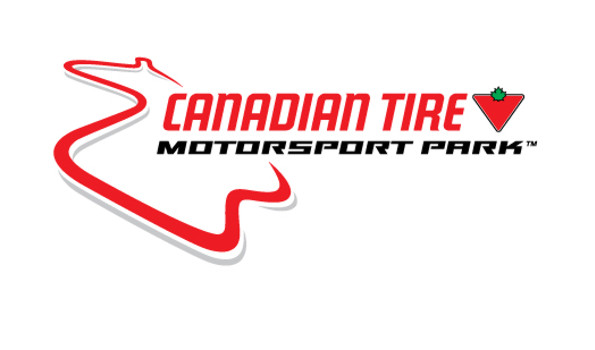 Bowmanville, ON (

Sept. 1, 2014

) – Johnny Sauter left Canadian Tire Motorsports Park (CTMP) with an eighth-place finish in the lone road-course race on the 2014 NASCAR Camping World Truck Series (NCWTS) schedule. With eight races remaining, Sauter holds a seven point advantage over his ThorSport Racing teammate Matt Crafton in the championship point standings. The eighth-place finish was Sauter's best NCWTS road course finish in two starts at CTMP.

Starting a track-best 11th, Sauter and crew chief Jeff Hensley employed an alternative pit strategy from the majority of the leaders in Sunday afternoon's 64-lap event. Advancing into the top 10 by lap 10, Sauter stayed on the racetrack as most of the front runners made green flag pit stops early. The ThorSport Racing driver stayed on the 10-turn road course until lap 25 when he came to the attention of his ThorSport Racing team for four tires and fuel. By lap 34, Sauter was back inside the top 10, and cycled to the race lead at lap 40 when the second green flag pit cycle started.

Sauter paced the field for four circuits before surrendering the lead on lap 44, two laps before the race's first caution flag was displayed at lap 48, for four tires and fuel. The No. 98 Toyota Tundra would restart 10th with 20 laps remaining and Sauter would work his way into the sixth position before the final caution flag was displayed at lap 55 for a stalled truck in Turn 5. The Necedah, Wisc. native would restart sixth, with less than 10 laps remaining, but fought a tight Toyota Tundra in the closing laps and crossed the stripe in the eighth position behind race winner Ryan Blaney.

                                                  

Notes:
Sauter's eighth-place finish at CTMP was his track-best finish in two starts at the 2.459-mile road course
Sauter ran 100% of the 64 laps inside the top-15
Sauter led the NCWTS 250 at CTMP one time for four laps bringing his 2014 laps led total to 89
According to NASCAR's Loop Data statistics, Sauter ranked sixth in Average Running Position (7.281), and eighth in Driver Rating (90.3) following the NCWTS 250 at CTMP
Ryan Blaney won the 2nd annual NCWTS 250 at CTMP followed by German Quiroga (second), Erik Jones (third), Gray Gaulding (fourth), and Andrew Ranger (fifth)
In 2014, Sauter has one win, seven top-five and 12 top-10 finishes
The ThorSport Racing driver remains the NCWTS point leader, with a seven point lead over teammate Matt Crafton with eight races remaining on the 2014 schedule
Up next for the No. 98 ThorSport Racing team is the Lucas Oil 225 at Chicagoland Speedway in Joliet, Ill. 

on Friday

 night, 

September 12
Quote – Johnny Sauter:
"We started out way too free, made a couple adjustments and then we were pretty good. I thought we had a good pit strategy, and ended up leading several laps. Unfortunately, the last set of tires we put on was just way too tight and we ended up eighth. This race is like Talladega, it's a wild card race, and I'm not really known as a road course racer, so to get out of here with a top 10, and not lose too many points – I think it was a decent day."
Practice 1: 13th, 82.314 seconds (107.544 mph)
Practice 2: 10th, 81.352 seconds (108.816 mph)
Qualifying: 11th, 82.169 seconds (107.734 mph)
ABOUT NEXTANT AEROSPACE:Nextant Aerospace is recognized as the first company in the world to introduce aircraft remanufacturing to the business jet market. The Nextant 400XTi is a completely-rebuilt Beechjet 400A/XP with Williams FJ44-3AP engines and the Rockwell Collins Pro Line 21™ integrated avionics suite. The new aircraft also has major aerodynamic enhancements and an improved engine mounting configuration with redesigned nacelles and pylons. The 400XTi is delivered with a two-year full-aircraft warranty and after-sales support provided by a global network of owned and authorized service centers. Founded in 2007, Nextant is based in Cleveland, Ohio. Nextant is a Directional Aviation Capital company. For more information, please visit, like us on Facebook, follow us on Twitter @NextantAero or join us on LinkedIn.
ABOUT CURB RECORDS:
Curb Records is one of the world's leading independent music companies. Owned and operated by Mike Curb since 1962, Curb Records has achieved 375 Billboard number one records, nearly 1,200 Billboard Top Ten records and charted just under 4,000 Billboard records. Today's roster includes some of the top names in Country, Christian and Pop/Rock music. Curb Records was honored as Billboard Magazine's 2001 Country Music Label of the Year and Radio & Records Magazine's 2005 Overall Gold Label of the Year. For more information visit www.curb.com.
ABOUT THORSPORT RACING:
ThorSport Racing, based in a state-of-the-art 100,000-square-foot facility in Sandusky, Ohio, is the longest-tenured NASCAR Camping World Truck Series team. ThorSport, which has run in the Truck Series since 1996, in 2014 will run the No. 88 Menards Toyota Tundra driven by 2013 drivers' champion Matt Crafton, the No. 98 Nextant Aerospace/Smokey Mountain Herbal Snuff/Carolina Nut Co./Curb Records Toyota Tundra driven by Johnny Sauter and the No. 13 Estes Toyota Tundra driven by Jeb Burton in the Truck Series.