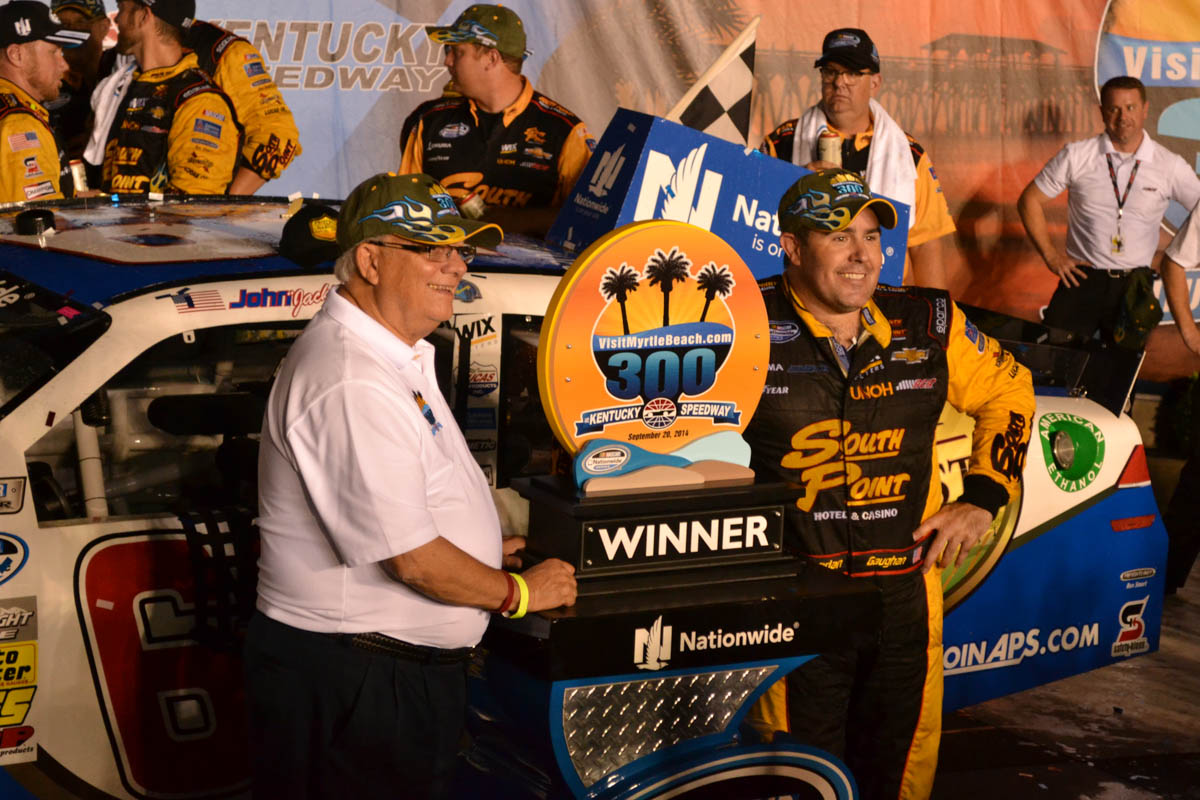 Richard Childress Racing cars were fast in practice, dominated qualifying with four of the top five, and dominated the race leading 177 laps of 200, and it was Brendan Gaughan found victory lane at the end in the VisitMyrtleBeach.com 300 at Kentucky Motor Speedway.
The win was Gaughan's second of the season, and second of his career in 111 starts.
It appeared to be Ty Dillon's night. He sat on the pole, and led 155 of RCR's 177 laps led, but Gaughan led the other 22 and was leading when it counts. Gaughan took the lead in a fantastic battle after the final restart late in the race.
As Chase Elliott and Ty Dillon battled for the top spot, Gaughan, who took four tires on the final pit stop, along with teammate, Brian Scott, took advantage of the battle and worked their way to the front. Once out front, Gaughan was gone. Pulling away from the field.
Gaughan was ecstatic after the race, not only for himself, but for his team who finished 1-2-3. Scott finished second, Dillon ended up in third with Elliott and Regan Smith rounded out the top five.
Elliott extended his points lead to 20 points over his teammate, Smith. Dillon, Scott and Elliott Sadler round out the top five in the series standings.
The series now heads to Dover International Speedway on September 27.