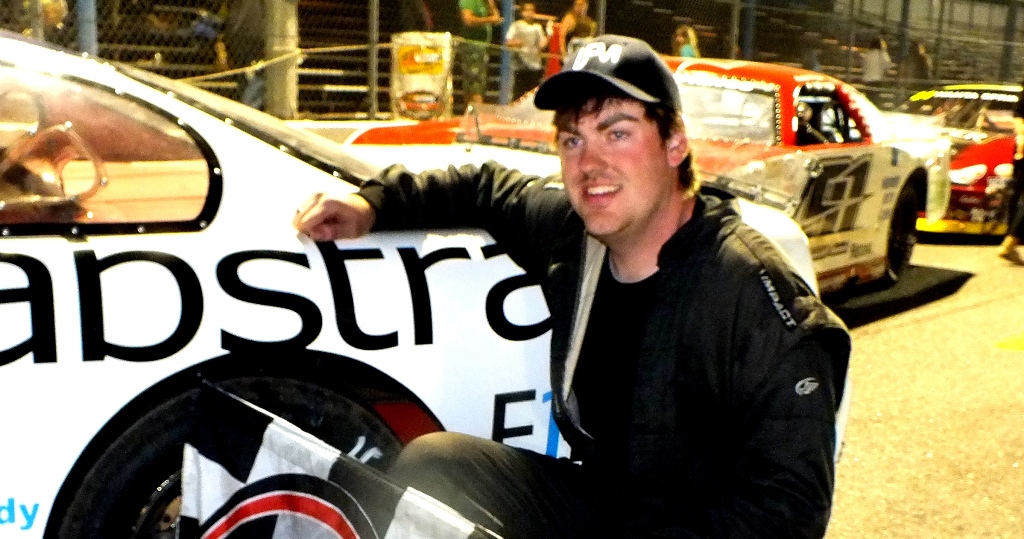 After scoring back-to-back Thunder Car Championships at Barrie Speedway, Rick Walt moved up to the Late Model division, looking to continue to build on the success. A complete season in the books, you can say that it was a success as Walt finished second in points with nine feature victories.
"Our season was pretty good," he said. "We had some ups and downs. We had a new team this year. We didn't even know what we were doing and whether we were running till a couple weeks before the season. We bought Simone's Late Model from Sunset and we put our team together with a bunch of friends and family that don't know a lot about racing, other than my brother (Jeff). The team learned a lot of stuff this year. Next year, I think we're going to be awesome."
The driver of the No. 31 HOTC, Abstract Salon, call Mr. Handy, F1rst Financial, Rust Check, RB Graffix, FLT Independant Order of Odd Fellows, Eisses Pumping Service, Remax/ Cindy Snow, TSS Top Shops and Kitchen Tire Late Model didn't have it easy this year as no doubt there were some rough moments. A couple different wrecks throughout the year certainly took it's toll, but the rookie driver and team proved they were resilient. Each time, they were able to bounce back, continuing to show the same strength and speed that should carry them forward in the future.
Perhaps one of the most memorable nights of the season was the beginning of June when Walt wrecked in the first feature. The team worked throughout the evening to get the car fixed and back out for the second feature. Starting at the rear, Walt drove through the field, taking the lead just before the halfway point to win in dominating fashion.
Each rookie, thoguh, knows that they will have their tough moments with key lessons that they can carry forward. Walt commented this past weekend that perhaps he needed a little more patience.
"I think I need a little more patience in some circumstances, but sometimes you can't let people push you around and you have to show them once in awhile that you're not going to take the crap," he commented. "I think that's what we did this year and next year, we're going to build on what we did and next year will be a good year."
With the regular season under his belt, Walt shifts his focus to the Short Track Playoff season. After posting a sub-par performance at Sunset Speedway earlier this year, Walt is looking forward to getting back and trying to post a stronger performance. Beyond Sunset, Walt confirmed that he will be at the Autumn Colors Classic at Peterborough Speedway in October, set to post a good run.