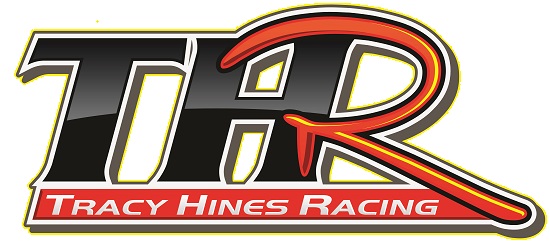 NEW CASTLE, Ind.—October 8, 2014 — It has been over a decade since Tracy Hines has raced at the historic one-mile dirt oval at the New York State Fairgrounds in Syracuse. The last time he competed at the track was during the 2002 edition of Super DIRT Week. The Traxxas USAC Silver Crown Series will return to the New York State Fairgrounds for the first time in 11 years this week, as part of NAPA Auto Parts Super DIRT Week XLIII. Hines will be battling for his second Silver Crown championship as well in what serves as the season finale.
The Salt City 78 for the Traxxas USAC Silver Crown Series is set for Saturday, October 11 at the New York State Fairgrounds. Practice and time trials are scheduled for Friday, October 10. The 78-lap race will take the green flag on Saturday at 1:30 p.m. Eastern.
"A one-race shootout to decide it all, is what we have this week," said Hines, who drive the Hughs Brothers/Midwest Sheet Metal Beast. "We were able to gain some points at Eldora and give ourselves a chance at Syracuse. A lot can happen on the mile tracks, especially during a day race. The main thing is to conserve your tires and make sure you are there at the end."
Hines has made one start in his career at the one-mile oval in Syracuse. He finished 20th in the Traxxas USAC Silver Crown Series race at the track in 2002, after having driveline trouble on the 84th lap of the 100-lapper. Hines qualified 12th for that event, with a field of 30 cars assembled.
"The race this time at Syracuse will be 22 laps shorter, so that plays a lot into strategy as well," explained Hines. "Fuel should not be an issue, unless there are a lot of cautions. Syracuse is a bit different than the other mile tracks we run on, plus there is a ton of cars that will be on the track throughout the week, so keeping up with what the surface is doing and what the track crew does to the track will be very important."
In his most recent start with the Traxxas USAC Silver Crown Series, Hines finished third at the famed Eldora Speedway in Ohio, during the Four-Crown Nationals. In nine Silver Crown starts this season, the native of New Castle, Indiana, has eight top-five showings, with six being podium finishes. Hines has been fastest in time trials at three Silver Crown races this season and has timed in sixth or better in eight of nine starts.
The Salt City 78 is the final race of the season for the Traxxas USAC Silver Crown Series and Hines enters the event second in points, 12 markers behind leader Kody Swanson as he chases his second series title.
Last weekend, Hines was scheduled to compete with the Honda USAC National Midget Series in the Gold Crown Midget Nationals at Tri-City Speedway in Pontoon Beach, Illinois, but the three-night event was rained out and will not be rescheduled.
Tracy Hines Racing would like to thank Primary Sponsors:  The Carolina Nut Company, Hansen's Welding Inc,  Elliott's Custom Trailers and Carts, and MPHG Promotions Inc. Associate Sponsors for 2014 include: ProSource Professional Resources, Turbines Inc., Daum Crop Insurance, Parker Machinery,  Stanton Racing Engines and Schipper Family Farms. Product Sponsors that are part of Tracy Hines Racing in 2014 include: Afco Racing Products, Schoenfeld Headers, Autonet Mobile, Indy Race Parts, Bell Racing, Kenny's Components, Race Bumpers, Hoosier Racing Tires, CSI Competition Suspension, Shadow Graphix, Driven Racing Oil, Sander Engineering, Hughs Brothers and Midwest Sheet Metal.
For more information on Tracy Hines Racing, visit http://www.tracyhinesracing.com. Follow Tracy on Twitter at www.Twitter.com/TracyHinesRacin and "Like him" on Facebook at: https://www.facebook.com/Tracyhinesracing.