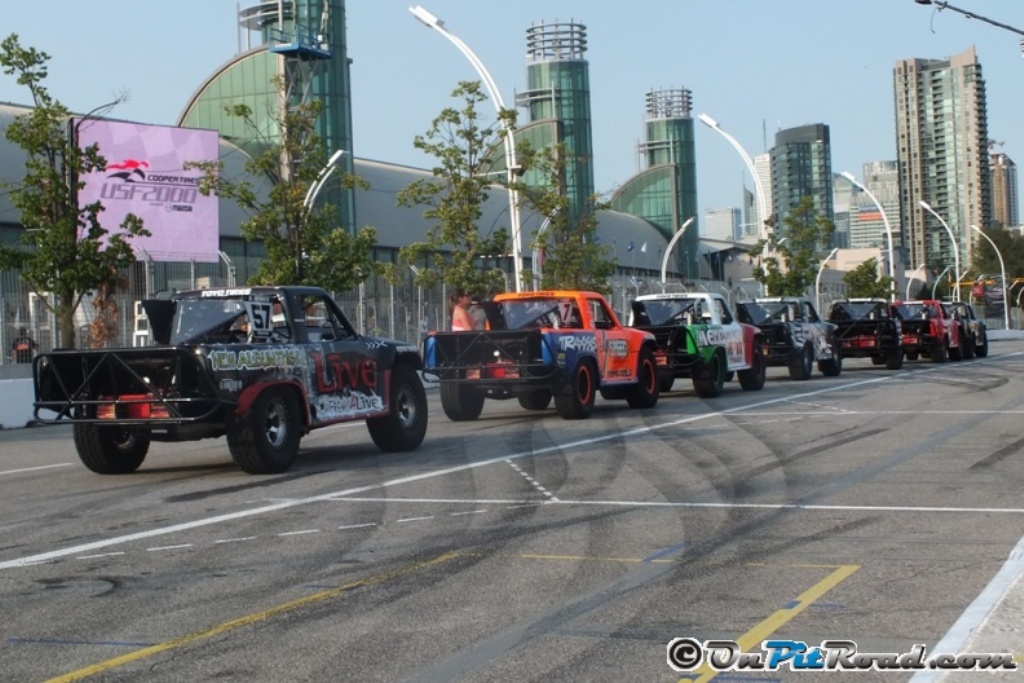 Stadium Super Trucks series founder Robby Gordon and South Australian Tourism Minister Leon Bignell announced earlier this week that the SPEED Energy Formula Off-Road Presented by TRAXXAS 2015 season will start with a trip down under, with the Clipsal 500 Adelaide in Adelaide, Austrailia. The event, known as Australia's premier motorsports event, is set to attract more than 273,600 spectators over the course of four days.
"The fast growth of the SST series has been incredible and for us to take our series outside North America for the first time is a huge accomplishment, so we were very selective with which event we chose," Gordon said. "The Clipsal 500 is one of the biggest and best entertainment events in Australia, so for us it was a perfect fit. We know how much Australians enjoy sports, and particularly auto racing, and we know that our TRAXXAS SSTs will put on a great show. It will be nothing like anything race fans in Australia have ever seen before."
The Stadium Super Trucks will have two practices sessions on February 26th, followed by one race each day from February 27th to March 1st. Each race will feature some Australian talent behind the wheel, and some of SSTs regular competitors. The trucks will be competing on a 14-turn street circuit at Victoria Park, the same course ran by the V8 Supercars, with the addition of man-made ramps spread throughout the circuit.
"We expect Robby Gordon's Stadium Super Trucks to attract new audiences to South Australia from around Australia and even overseas with its cult following," Bignell said. "The Clipsal 500 will be the first event in Australia to feature Robby Gordon's Stadium Super Trucks which is a terrific endorsement for the event and the State of South Australia."
"We introduced utes to the motor racing scene back in 2001, which regularly rates as the second most popular category for Clipsal 500 fans in post-event polling," Clipsal 500 CEO Mark Warren commented. "Stadium Super Trucks was a huge hit at X Games Austin and we expect they'll be one of the most exciting categories to race around Adelaide's iconic street circuit in 2015."
The Stadium Super Trucks series was founded in late 2012, and is now in their second season of competition. This year will rap up with events a pair of events on on Nov. 1 and 5 in Las Vegas racing directly alongside the famed Las Vegas strip during the annual SEMA Show. The series has continued to spread even more over the years, hitting major cities such as Los Angeles; Austin, Texas; Detroit; Toronto; San Diego; Las Vegas; St. Petersburg, Florida; Indianapolis; Phoenix; and others.