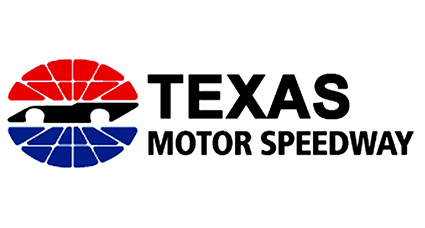 Home Sweet Home…The NASCAR Nationwide Series (NNS) returns to action after taking a two-week break from the schedule. To start off the last three weeks of the 2014 season schedule, the series will head to Texas Motor Speedway (TMS) for the O'Reilly Auto Parts Challenge. Buescher cut his teeth in racing at TMS and has won on the various circuits. During the spring visit to the speedway, Buescher and the No. 99 RAB Racing team started just outside the top-10 in 11th and finished 13th. Buescher and the Rheem team is looking to close out the 2014 season on a high note and add a couple more top-10 finishes.
Gotta Have a Rheem…Rheem is back onboard the No. 99 Toyota Camry once again this week serving as the primary sponsor for the No. 99 RAB Racing team. Rheem is privately held with headquarters in Atlanta and U.S. operations in Alabama, Arkansas, California, Indiana, North Carolina and Texas. In its 89th year of operation, the company is a global manufacturer of residential and commercial heating and cooling systems; tank, tankless, solar and hybrid heat pump water heaters; whole- home standby generators, controls, swimming pool and spa heaters; indoor air-purification products; commercial boilers; and commercial refrigeration equipment. The company's premium brands include Rheem, Raypak, Ruud and Richmond, as well as commercial refrigeration brands Russell, Witt, ColdZone and Kramer, which are part of the company's Heat Transfer Products Group (HTPG) division. Rheem products have been recognized with countless industry and consumer awards for reliability, innovative design and high quality.
Welcome Rheem Guests…James Buescher and the No. 99 Rheem team will be racing in front of a large group of guests this weekend at Texas Motor Speedway. In addition to having many guests on hand for O'Reilly Auto Parts Challenge, the logos of Johns Manville, Nidec and Capital Container will grace the c-posts and the TV panel of the No. 99 Rheem Toyota Camry this week at Texas Motor Speedway.
Special Announcement…On Saturday, November 1 at 9:30am CDT, the Buescher's will make a special announcement in the media center at Texas Motor Speedway. Stay tuned to James Buescher's social media pages for more information after the announcement.
Chassis Info…RAB Racing will bring chassis No. 063 with them to Texas Motor Speedway. This is a brand new chassis and will see the track for the first time this weekend at the O'Reilly Auto Parts Challenge.
Follow Along…Don't forget you can follow James Buescher and his race team, RAB Racing on all social media platforms including twitter and Instagram at @JamesBuescher, @RAB_Racing and on facebook at facebook.com/JamesBuescherRacing and facebook.com/RABRacing. Continue to stay up-to-date with in-race posts, frequent Q&A chats and giveaway contests!
Tune In…After a two-week break, The NASCAR Nationwide Series returns to action at Texas Motor Speedway on Saturday afternoon. The O'Reilly Auto Parts Challenge can be seen on Saturday, November 1 at 3:00 p.m. EDT on ESPN. The event can also be heard on SiriusXM Satellite Radio channel 90 and on PRN Radio.
James Buescher on returning home to Texas:
"Texas is a fun place for me. That race track is pretty special to me more so than just the racing — I basically grew up there. It's got a lot of history for me and my family and my personal life as well as my career. My RAB Racing / Rheem team is bringing a new car out this weekend and it would be a really special place to have a solid run and maybe get our first win."
About RAB:
Originally founded in 2005, RAB Racing with Brack Maggard is a Concord, North Carolina-based auto racing team that fields entries in the NASCAR Nationwide Series. RAB Racing has fielded entries in the ARCA Racing Series, NASCAR Camping World Truck Series, NASCAR Nationwide Series, and the NASCAR Sprint Cup Series. This season will mark the sixth season of full-time NASCAR competition for the organization. With the support of Toyota, RAB Racing is poised and ready to take the next step in capturing the organization's first NASCAR Championship. To learn more about RAB Racing, visit
www.TeamRAB.com
.