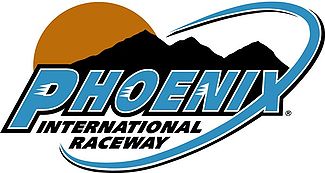 Sandusky, Ohio (

Nov. 4, 2014

) – Jeb Burton, driver of the No. 13 Estes Express Toyota Tundra, heads to Phoenix (Ariz.) International Raceway for race No. 21 on the 2014 NASCAR Camping World Truck Series (NCWTS) schedule riding a wave of momentum after a season-best second-place run at Texas Motor Speedway in Fort Worth last weekend. The solid effort was the sophomore driver's second top-five finish of the season and allowed the Halifax, Va. native to gain one position in the NCWTS driver point standings. The ThorSport Racing driver is now eighth in points, knocking on the door of seventh – only seven points back.

Burton hopes to improve on his 2013 result of 11th at PIR in Friday night's Lucas Oil 150 – a move that can leave him "riding" his way up the standings and finishing out the 2014 season on top.

Sounding Off – Jeb Burton:

"I feel like we've made tremendous gains since Daytona with this No. 13 Estes Express team and our strengths really showed last week at Texas, finishing second. Phoenix is a tough place, but I have a new truck and momentum, so I'm really looking forward to this weekend. We gained a position in points last week and we're within striking distance of sixth-place in points, so that is our goal. If we just keep on pace with what we've been doing, we'll get there."
Burton's PIR Stats:
One start: 2013
Started: 24th
Finished: 11th
Completed 150/150 laps attempted (100%)
0 laps led
Jeb Burton 2014:
Following a second-place finish at Texas Motor Speedway, Burton is now eighth in the 2014 NCWTS driver point standings, 127 markers behind leader and ThorSport Racing teammate Matt Crafton
Recorded a season-best second-place finish at Texas Motor Speedway in Fort Worth (10/31/14)
Recorded a season-best second-place start at Eldora Speedway in Rossburg, Ohio (7/23/14)
In 20 starts, Burton has two top-five and seven top-10 finishes
Has completed 2959 of 3030 laps attempted (97.7%)
Has led seven laps (Eldora)
Average start: 9.9
Average finish: 12.6
Second full-time season in the NCWTS
According to NASCAR's Loop Data Statistics, Burton ranks:

Eighth in Average Running Position (12.371)
Ninth in Driver Rating (81.0)
10th in Laps In Top 15 (1908)
Burton's Career Truck Series Starts:
47 starts since 2012
One win (Texas Motor Speedway, 2013)
Seven top-five finishes
19 top-10 finishes
Seven poles
7062 laps completed
296 laps led
Average start: 9.2
Average finish: 12.5
ABOUT ESTES EXPRESS LINES:
Headquartered in Richmond, Virginia, Estes is a leading, full-service freight transportation provider offering a complete range of shipping solutions including LTL, time critical, volume & truckload, global and custom solutions. Founded in 1931 by W.W. Estes and still owned by the Estes family, today's Estes is the largest, privately-held LTL carrier in the nation. With more than 210 terminals across the country and a global service footprint, Estes has grown into one of the most respected total-solutions providers in the industry.
ABOUT THE CAROLINA NUT CO.:
Using unique handcrafted family recipes, The Carolina Nut Co. creates gourmet snacks and flavored nuts that are sure to please every nut lover. The Carolina Nut Co. is family-owned and located in Henderson, N.C. We have been creating delicious gourmet nuts and flavored nuts for more than 60 years. Our unique flavors and high-quality products are making their way across the country. Please keep an eye out for us at your local retailer and ask them about our nuts! For information go towww.carolinanut.com .
ABOUT THORSPORT RACING:
ThorSport Racing, based in a state-of-the-art 100,000-square-foot facility in Sandusky, Ohio, is the longest-tenured NASCAR Camping World Truck Series team. ThorSport, which has run in the Truck Series since 1996, in 2014 runs the No. 88 Menards Toyota Tundra driven by 2013 drivers' champion Matt Crafton, the No. 98 Nextant Aerospace/Smokey Mountain Herbal Snuff/Carolina Nut Co./Curb Records Toyota Tundra driven by Johnny Sauter and the No. 13 Estes Toyota Tundra driven by Jeb Burton in the Truck Series.