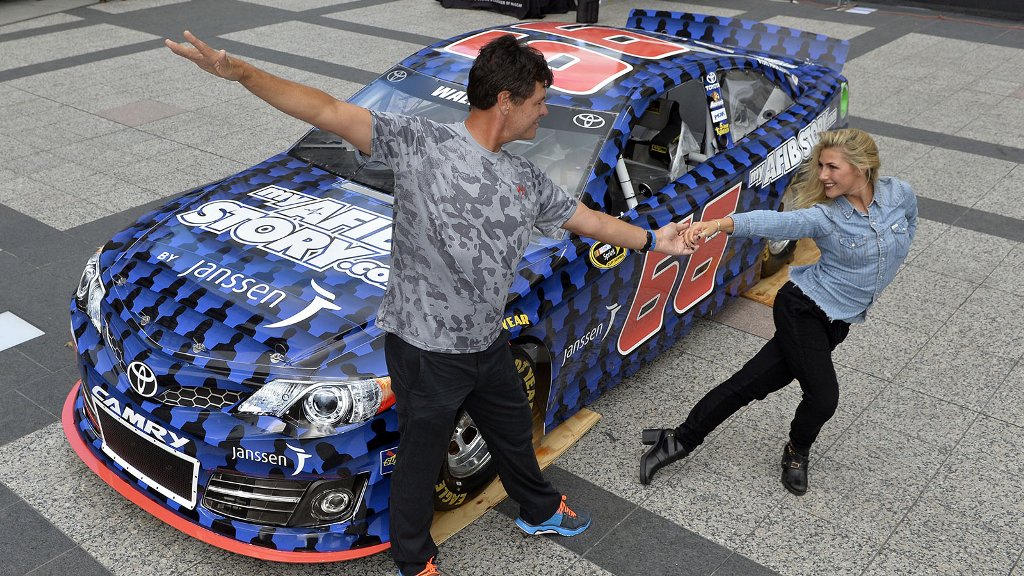 He set out to do something outside of his comfort zone and to try something new. Unfortunately, the ride is over as of this point.
NASCAR Sprint Cup Series team owner Michael Waltrip was part of this year's Dancing with the Stars cast, looking to score the coveted Mirror Ball Trophy. The show features celebrities who try and impress the judges as they learn new dances each week with a professional. The show eliminates the celebrity who receives the lowest combined score and viewer votes, and this week, Waltrip was eliminated.
Partnered with Emma Slater, the two-time Daytona 500 Champion pushed himself to get stronger as a better dancer with each passing week. The year was filled with some highlights, ranging from a perfect score as part of the group dance with three other couples, and a best score of 30 out of 40 for himself. Before being eliminated, Waltrip danced with Slater, scoring 25 out of 40.
Following his elimination, Waltrip commented that the show is more about dancing, but the people that are involved and making new friendships while pushing yourself out of your own personal boundaries.
Waltrip took to twitter after the elimination, stating "Well Mr. @RobinSlater121, you must be an special man. You and Julie raised the most precious daughter in the world. Her spirit is amazing."