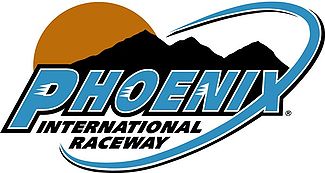 FOR IMMEDIATE RELEASE:
Bliss Ready to Tackle his 344th NNS Race: A new sponsor will dawn the hood of Mike Bliss' No. 19 Camry this weekend. In his 19th career NNS start at Phoenix International Raceway, Bliss will seek success in the No. 19 Number 5 Specialty Coatings Camry this weekend. With an average starting position of 18.8 and an average finishing position of 18.1, Bliss has turned over 3,300 laps at the one-mile raceway.
Bliss' thoughts on Phoenix International Raceway: "I've always enjoyed racing at Phoenix. I can't thank Number 5 Specialty Coating enough, for coming on board for this weekends race."
No. 19 Toyota Camry: Crew Chief Paul Clapprood will unload chassis No. 14 for this weekends race at Phoenix International Raceway. This chassis was run at the "Monster Mile."
Additional Notes:
–      This weekend's race will mark Mike Bliss' 344h career start in the NASCAR Nationwide Series.
Career Stats at Phoenix International Raceway

NNS:
Starts: 18
Laps: 3353
Avg Start: 18.8
Avg Finish: 18.1
Driver Points After: 31 of 33 Races

Points: 14th
Wins: 0
Poles: 0
Top 5: 0
Top 10: 1