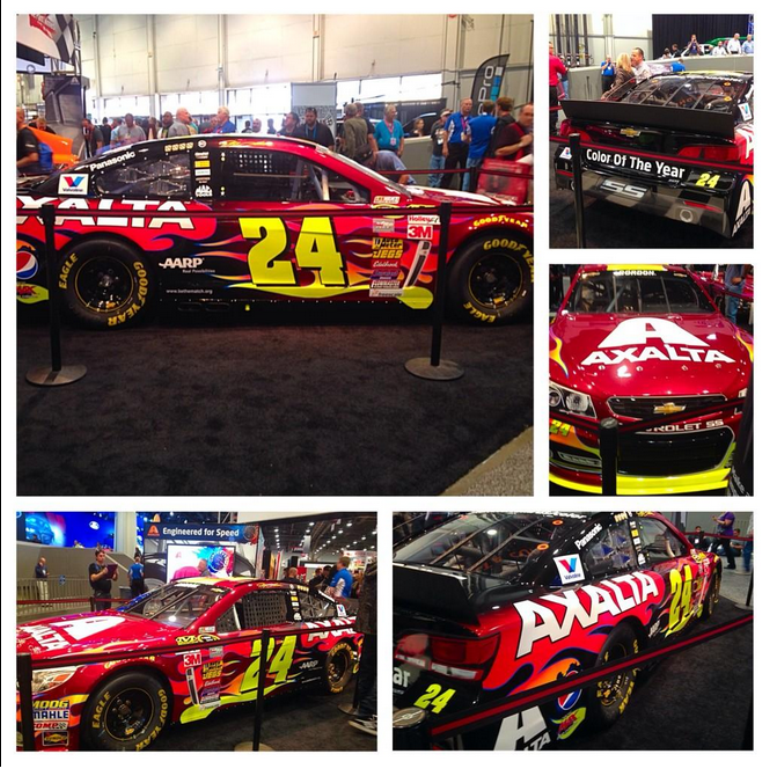 Axalta announced on Wednesday, Nov 5th that Jeff Gordon's No. 24 Axalta Chevrolet for Hendrick Motorsports will feature a special "Radiance Red" paint scheme at Phoenix International Speedway this weekend. The paint scheme was unveiled on Wednesday morning at the SEMA Performance Show in Las Vegas.
As part of the reveal, Hendrick Motorsports showcased a video on the website depicting how the car was painted. The video can be viewed by clicking here.
Hoping to post a victory or strong enough finish to qualify for the next round of the Chase for the Sprint Cup Championship, Gordon heads to a track that he has won at previously. Gordon has two wins, 11 top-fives and 21 top-10s in his previous starts, with an average finishing position of 11.26.
"Track temperature plays a huge role at Phoenix," Gordon commented. "The track was repaved several years ago but we're now starting to see the groove widen out and we're seeing a lot more passing. Qualifying is still going to be very important, though. Your pit stall selection (which is based on qualifying results) is crucial because typically there are not a lot of pit stops during that race and you spend very little time on pit road."