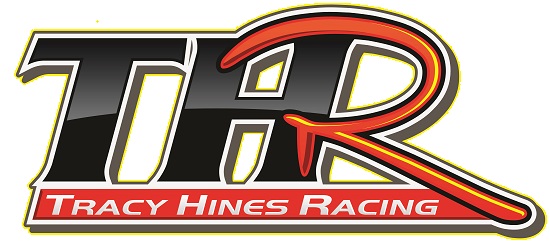 NEW CASTLE, Ind.—November 16, 2014 — Tracy Hines earned his second Amsoil USAC National Sprint Car Series win of 2014, by claiming the opening night of the season-ending 14th Annual Hose Advantage Hall of Fame Classic at Canyon Speedway Park in Arizona on Friday, November 14. Hines led all 30 laps en route to the 47th win of his career with the Amsoil USAC National Sprint Car Series.
Hines started on the outside of the front row for the A-Feature and took the lead at the start, before a red flag stopped the action with one lap in the books. He used a strong restart to remain out front in The Carolina Nut Company DRC. Another red flag would be displayed on lap-23, with Hines again retaining the lead on the final restart and pacing the remaining eight circuits to earn the win. Chase Stockon chased him throughout the 30-lap contest.
"I was lucky enough to catch a yellow and a red exactly when I needed it," said Hines after the win on Friday night. "I was just too tight to maneuver in traffic a whole lot. Chase (Stockon) is a good friend and I knew he's not doing anything stupid to take us both out. Today was a good day for us and our partner The Carolina Nut Company, as their NASCAR Truck Series team won the championship tonight."
For Hines, the win moved him into sole position of third on the Amsoil USAC National Sprint Car Series all-time list, breaking a nearly season-long tie with Hall of Famer Jack Hewitt. Hines picked up his first win of the season back in April at Gas City I-69 Speedway in his home state of Indiana.
In the finale of the Hall of Fame Classic on Saturday, November 15, Hines battled driveline problems early in the night, which prevented him from completing a lap in time trials. He used a provisional to start the feature and was able to work his way from the 24th starting spot to 17th when the checkered flag flew.
Hines wrapped up the Amsoil USAC National Sprint Car Series season sixth in points. He was victorious twice and recorded a total of 19 top-10 finishes, of which nine were top-five performances.
The native of New Castle, Indiana, returns to action later this week at Canyon Speedway Park with the Honda USAC National Midget Series for the running of the 47th Annual Sands Chevrolet USAC Western World Championships.
Tracy Hines Racing would like to thank Primary Sponsors:  The Carolina Nut Company, Hansen's Welding Inc,  Elliott's Custom Trailers and Carts, and MPHG Promotions Inc. Associate Sponsors for 2014 include: ProSource Professional Resources, Turbines Inc., Daum Crop Insurance, Parker Machinery,  Stanton Racing Engines and Schipper Family Farms. Product Sponsors that are part of Tracy Hines Racing in 2014 include: Afco Racing Products, Schoenfeld Headers, Autonet Mobile, Indy Race Parts, Bell Racing, Kenny's Components, Race Bumpers, Hoosier Racing Tires, CSI Competition Suspension, Shadow Graphix, Driven Racing Oil, Sander Engineering, Hughs Brothers and Midwest Sheet Metal.
For more information on Tracy Hines Racing, visit http://www.tracyhinesracing.com. Follow Tracy on Twitter at www.Twitter.com/TracyHinesRacin and "Like him" on Facebook at: https://www.facebook.com/Tracyhinesracing.