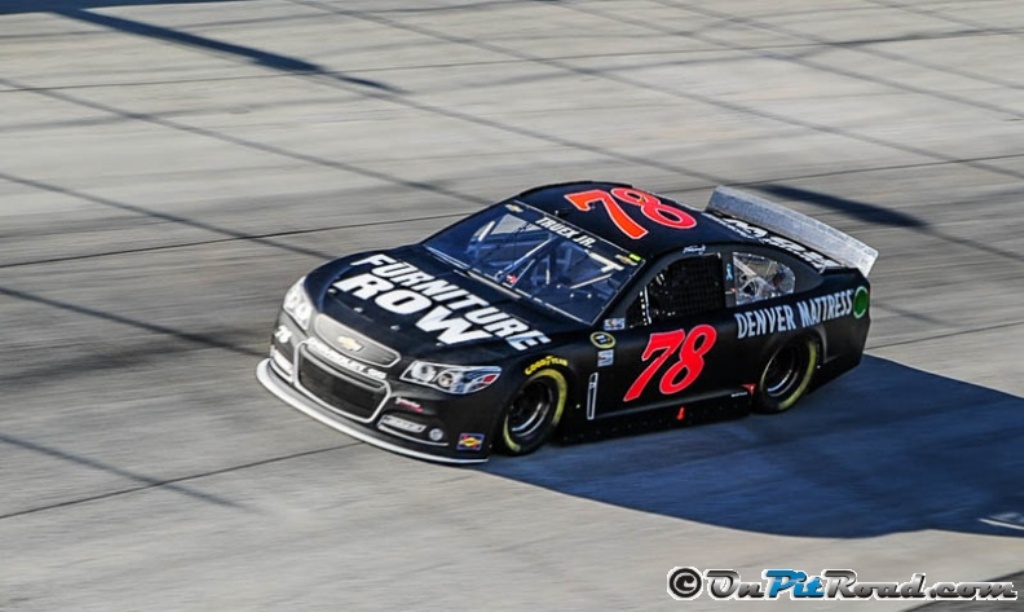 Furniture Row Racing announced on Wednesday, December 3rd that Cole Pearn will crew chief for Martin Truex Jr. in 2015. The 32-year-old will replace Todd Barrier, who remains with FRR in a new position.
"In an effort to continue to move the team forward we feel the personnel changes and new additions will yield positive results on the race track," FRR's General Manager Joe Garone said. "Cole has played a vital role in our growth. The well-rounded skill sets that he brings to the table in his new position as crew chief will be instrumental in our commitment to once again become a Chase participant. As a former racer and an experienced engineer, Cole has a thorough understanding of what it takes to bring us to that level."
Pearn has spent the past two and a half seasons as the lead engineer on the No. 78 Chevrolet, since returning to FRR in 2012. Pearn was originally with FRR in 2010, leading the race-engineering staff till mid-year in 2011 before leaving for about a year. The London, Ontario native competed originally as a racecar driver in late models and the NASCAR Canadian Tire Series; he has a mechanical engineering degree from the University of Waterloo.
"I am looking forward with a great deal of enthusiasm to continue our work in progress at Furniture Row Racing," Pearn said. "The ownership is 100 percent committed of fielding a competitive team on a weekly basis. We have the resources to be a Chase contender."