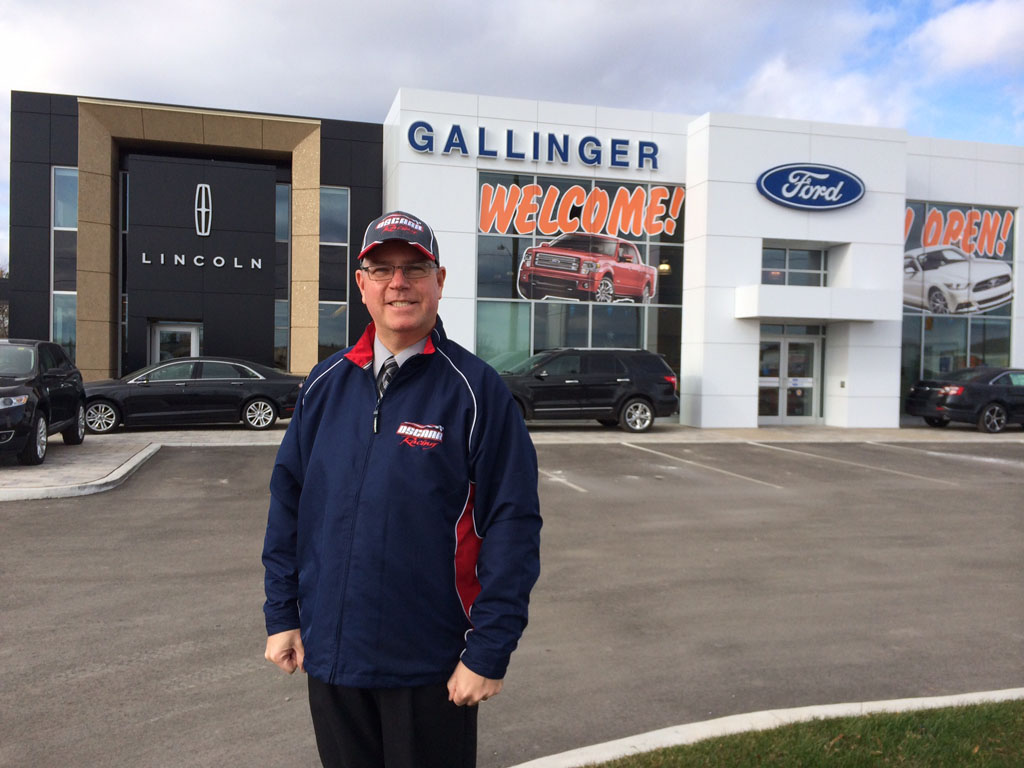 OSCAAR Racing announced on Tuesday, December 9th that they have partnered with Gallinger Ford Lincoln for the 2015 season. Gallinger Ford Lincoln will provide a 2015 Ford EcoBoost Mustang, which will pace the field for the OSCAAR Super Late Models, OSCAAR Hanover Holiday Modifieds and OSCAAR Midgets (formally the Hurricane Midgets).
"We are very happy to add Gallinger Ford Lincoln to our long list of dedicated sponsors," OSCAAR President Dave Gainforth said. "Adding such a high-class sponsor further improves the profile of OSCAAR as the number one short track touring racing series on asphalt in Canada."
Gallinger Ford Lincoln President David Gallinger is excited to showcase the new mustang across the province of Ontario in 2015, while racing the No. 74 OSCAAR Midget. This will mark Gallinger's second season as a competitor.
"It's the 50th anniversary year of the Mustang," Gallinger said. "The Mustang is a performance car and racing is all about performance, so it fits well."
Gallinger Ford Lincoln has previously provided pace cars for racing series in Ontario, namely the Lucas oil Canadian Vintage Modifieds during the 1970s and 1980s.
OSCAAR also announced that Knightworks Design will provide the graphics, while JBM Leasing has partnered with OSCAAR to provide the insurance for the 2015 Ford EcoBoost Mustang. The new mustang will be available for fans to see at the 2015 season opener at Sunset Speedway on May 15-16, 2015.