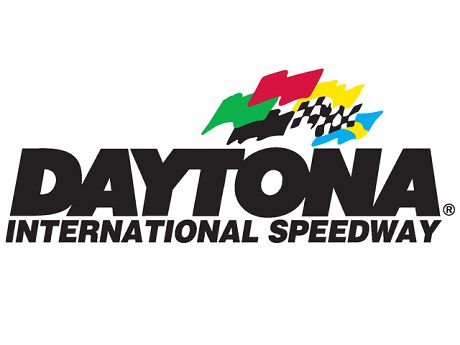 For the fifth straight year, the world-renowned U.S. Air Force Thunderbirds will provide the flyover for the 57thannual DAYTONA 500 NASCAR Sprint Cup Series season opener on Sunday, Feb. 22.
The Thunderbirds, officially known as the U.S. Air Force Air Demonstration Squadron, will fly their signature "Delta" formation over the "World Center of Racing" during the finale of the national anthem for "The Great American Race."
The Thunderbirds have visited Daytona International Speedway to perform the flyover for the DAYTONA 500 for the past five years. In addition, the Thunderbirds also provided the flyover in 2008 for the historic 50th running of the DAYTONA 500.
"The flyover by the Thunderbirds is a signature moment in the pre-race festivities for the DAYTONA 500," Daytona International Speedway President Joie Chitwood III said. "We're proud and honored to be able to host this elite flying team and the thousands of race fans and the millions more watching on FOX Sports are looking forward to seeing them soar over Daytona International Speedway."
"We have a long-standing relationship with the Daytona 500," said LtCol Greg Moseley, the squadron's commander and lead pilot. "We're grateful to the Speedway for allowing us to share the Air Force story with race fans."
The Thunderbirds feature six F-16 Fighting Falcons, the Air Force's premier multi-role fighter aircraft. Assigned to Air Combat Command, the squadron is composed of 12 officers and more than 100 enlisted Airmen serving in about 30 Air Force job specialties.
Since the unit's inception in 1953, more than 350 million people in all 50 states and more than 60 countries have witnessed the distinctive red, white and blue jets in thousands of official aerial demonstrations.
Tickets for the 57th annual DAYTONA 500 are on sale now and can be purchased by calling 1-800-PITSHOP or visiting www.daytonainternationalspeedway.com
Fans can also stay connected with Daytona International Speedway on Twitter, Facebook, Instagram and Pinterest for the latest news all season long.  Fans can follow the latest on DAYTONA Rising, the $400 million frontstretch renovation at the "World Center of Racing" by using #DAYTONARising on Twitter or visiting www.daytonarising.com.