NXS: 2015 NASCAR Xfinity Series Season Preview – Martin Roy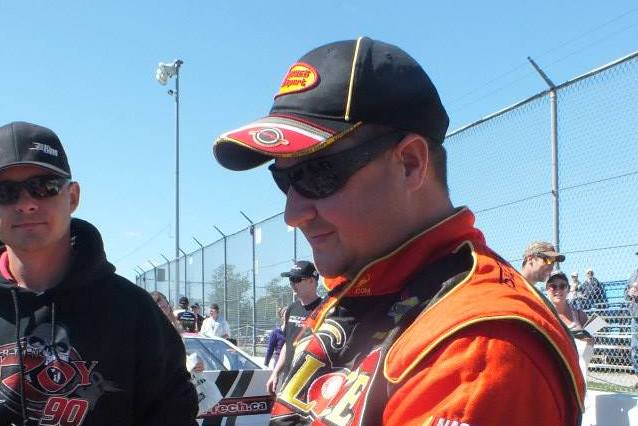 In December, former NASCAR Canadian Tire Series competitor Martin Roy revealed that he and his team will be looking to compete in the NASCAR Xfinity Series in 2015.
The Plans for 2015
Per a report on OnRoule.ca, Roy secured his super speedway licence from NASCAR after running five races last season and will be looking to qualify for the season opener at Daytona International Speedway. Roy plans on making a dozen starts as a driver, hoping to best his career best finish of 30th at Phoenix International Raceway.
"Our goal is to make the 33 races," Roy told the French website. "I would like to make a dozen as a pilot, the first to qualify the car and place it in a position to guarantee a place on the grid in each race."
Roy says King Autosport will rent the car out for the other races, and have already talked to some drivers whom are interested in running four to 1o races.
"Currently it is only American pilots, but we would also attract Quebec drivers," he continued at the time. "It's interesting for them because they can rent a car for the third of the price of others."
Possibilities for the ride include Alex Gunette, who ran a pair of Truck races for Turner-Scott Motorsports and finished ninth in his second start at Martinsville Speedway. There's also the possibility of 2014 NASCAR Canadian Tire Series Champion L.P. Dumoulin running some road course Xfinity Series races.
Looking Back….
Before running the Xfinity Series races last year, Roy ran the full Canadian Tire Series schedule in 2012 and 2013, scoring six top-fives and 15 top-10s in 24 career starts. Each season showed improvement and should he have ran the schedule in 2014, he  may have been able to produce a season filled with top-10s on a weekly basis. The strength of the team was shown by Dumoulin's success in winning the championship.
Looking Ahead at 2015….
Roy and King Autosport seem to have their plans in order by slowly building the team each year, hoping to reach the goal of racing in the Sprint Cup Series one day. Their approach of giving an opportunity to other talented drivers could be very useful and helpful in not only promoting talent that wouldn't otherwise get opportunity, but allow more information building and feedback to be given to the team in how to continue to improve their product.
Going up against the best of the best will certainly not be easy by any means as it's why you don't see a lot of people testing the same endeavor themselves. But with their approach at taking it one stepat a time, along with the knowledge shared by Mario Gosselin, it is possible.
Breaking into the top 30 on a weekly basis should be a base goal and would be an improvement, but certainly a couple top 20s throughout the year will even lead to a better and stronger possible future.