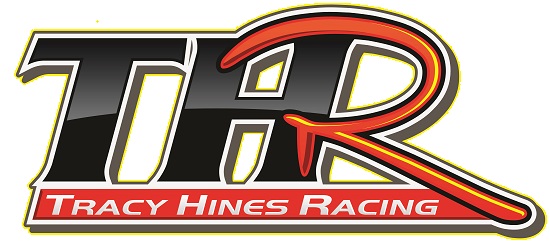 New Castle, Ind.—Jan. 12, 2015— Tracy Hines started the 2015 season on a role. He was victorious in New Zealand on January 5, and during a five-race tour of the land of Kiwis, he recorded four top-five finishes. He looks to parlay that momentum into a strong run this week at the 29th Annual Lucas Oil Chili Bowl Nationals Presented by General Tire. Hines won the Chili Bowl in 2005, cementing his name on an exclusive list of drivers that have conquered the tight indoor oval at the Tulsa Convention Center in Oklahoma.
"We had a great trip to New Zealand and being able to head into the Chili Bowl with a win under our belts already in 2015, certainly gives us some added confidence," said Hines. "Usually when you get to the Chili Bowl you have to shake a little rust from the winter off, and this year, that won't be the case, since I was able to race five times since the end of last season."
The five-night event kicks off for Hines, who pilots the No. 24 Parker Machinery/Powered by Toyota Spike, on Tuesday, January 13, with the seventh running of the Vacuworx Invitational Race of Champions (VIROC). Hines will be a part of this star-studded invitational for the seventh time, having earned top-10 finishes in five of the previous six editions, including a fifth-place effort in 2014, during the 20-lap contest.
Hines will return to the indoor oval on Thursday, January 15 for J.C.T. Qualifying Night. The top-four finishes in the preliminary feature that night will lock themselves into the 55-lap main event on Saturday, January 17. A total of four qualifying nights will split up the 300-plus entries.
"Running the Race of Champions is always a plus," he shared. "You can try a few things in that 20-lapper that may or may not help you on your qualifying night, but you got nothing to lose experimenting a little bit. That race also is a good indicator of how some of the top contenders stack up against each other."
Last season at the Chili Bowl, Hines finished eighth on his preliminary night, which put him in the B-main on the final night. He raced his way to fifth in that 20-lap contest to secure a spot in the 55-lap finale. Hines wrapped up the 2014 Chili Bowl in 22nd.
Hines has qualified for the main event at the Chili Bowl 13 times in his career, which has him tied for fourth among active drivers with the most starts.  He was victorious twice at the 2005 Chili Bowl. Along with winning the main event that year, he also scored a preliminary feature victory. Hines has nine career top-10 finishes on the final night of Chili Bowl in 13 starts, with three of those being top-five showings. Along with his win in 2005, the veteran driver has one other podium finish, with that coming in 2009, when he finished in the runner-up position.
"With what sounds like a record number of entries this year, everything will have to go right to be in contention on Saturday night," Hines said. "Getting in the feature on the prelim night is the first goal and finishing toward the front there, in order to be in a good position on Saturday. It's tough to run the alphabet anymore with how strong the field of cars is. A fast car, a little luck and being smart are all musts for a good week in Tulsa. We'll give it our all and see how things play out."
Last season on the dirt with the Honda USAC National Midget Series, Hines was victorious at Canyon Speedway Park in Arizona, on his way to a third-place showing in points. He finished among the top-10 in all 16 dirt races, with 12 of those being top-five performances.
Hines' trip to New Zealand this off-season opened with a fifth-place finish on December 26, at Western Springs Speedway. He followed that up with another fifth-place effort the following night. The native of New Castle, Indiana, opened 2015 with a ninth-place run on New Year's Day. Hines ran fourth on January 3 in his fourth start at Western Springs. He was victorious at Baypark Speedway on January 5 to wrap up his stint in New Zealand.
Tracy Hines Racing would like to thank: Parker Machinery, Powered by Toyota, Turbines, Inc., The Carolina Nut Company, Afco Racing Shocks, Schoenfeld, Stanton Racing Engines, Daum Motorsport, Indiana Underground, Hoosier, Bell and Drivin Racing Oil.
For more information on Tracy Hines Racing, visit http://www.tracyhinesracing.com. Follow Tracy on Twitter at www.Twitter.com/TracyHinesRacin.