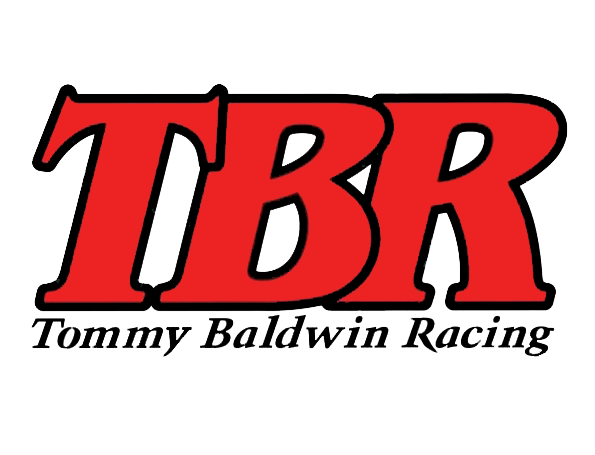 HUNTERSVILLE, N.C. (Jan. 31, 2015) – The 2015 NASCAR season signals a year of change for Tommy Baldwin Racing (TBR). Key personnel changes took place over the offseason, strengthening the foundation on which the team stands.
Bray Pemberton, General Manager and Chief Legal Counsel 
Pemberton joins TBR as the newly named General Manager and Chief Legal Counsel. Pemberton has a rich family history in the sport paired with a deep knowledge of racing as well as a true passion for the sport.
Danielle Randall, Director of Business Development 
Randall joined TBR as the Director of Business Development, procuring new sponsorship and business-to-business relationships for the team. Danielle has worked successfully on both the business development and management side of the industry.
Kevin "Bono" Manion, Crew Chief of the No. 7 Chevrolet
Returning for the second year atop the pit box with the 7 team, "Bono" brings his veteran experience and winning resume to work with Sprint Cup series sophomore Alex Bowman. The efforts of Manion and his team to assemble the most competitive cars will also be enhanced by TBR's new state-of-the-art fabrication shop.
Mark Gutekunst, Lead Engineer 
The depth of Mark Gutekunst's engineering background elevates him to the lead engineer position on the No. 7 Chevrolet.
Doug Campbell, Spotter 
21-year-old Doug Campbell has worked with Tommy Baldwin Racing for over three years. Prior to working in NASCAR, Campbell got his start as a spotter in the Valenti Modified Racing Series. Moving to the No. 7 team in 2015, Campbell will be the "eyes in the sky" for Bowman.
"With Bono leading the No. 7 team again this year, Alex Bowman driving and all the changes put in place at the shop, we looking forward to the drop of the green flag at Daytona," said owner Tommy Baldwin Jr. "As always, we are happy to be a part of Team Chevy for another year."
Further details on the 2015 season will continue to be announced over the next several days as#TBR7in7 continues.
About Tommy Baldwin Racing
Founded in 2009, Tommy Baldwin Racing is a NASCAR organization that fields Chevrolets in the NASCAR Sprint Cup Series. Baldwin, a native of Long Island, New York, is a Daytona 500-winning crew chief in his seventh season as a full-time Cup Series car owner.
For more information on Tommy Baldwin Racing, please visit them on Facebook, Twitter or theirwebsite.
About 140 BUZZ
140 BUZZ, owned by NASCAR notable Mike Calinoff, is a dynamic social influence and public relations firm addressing the needs of clients through visibility tactics including social influence, SEO, public relations, branding, integrated and digital marketing.