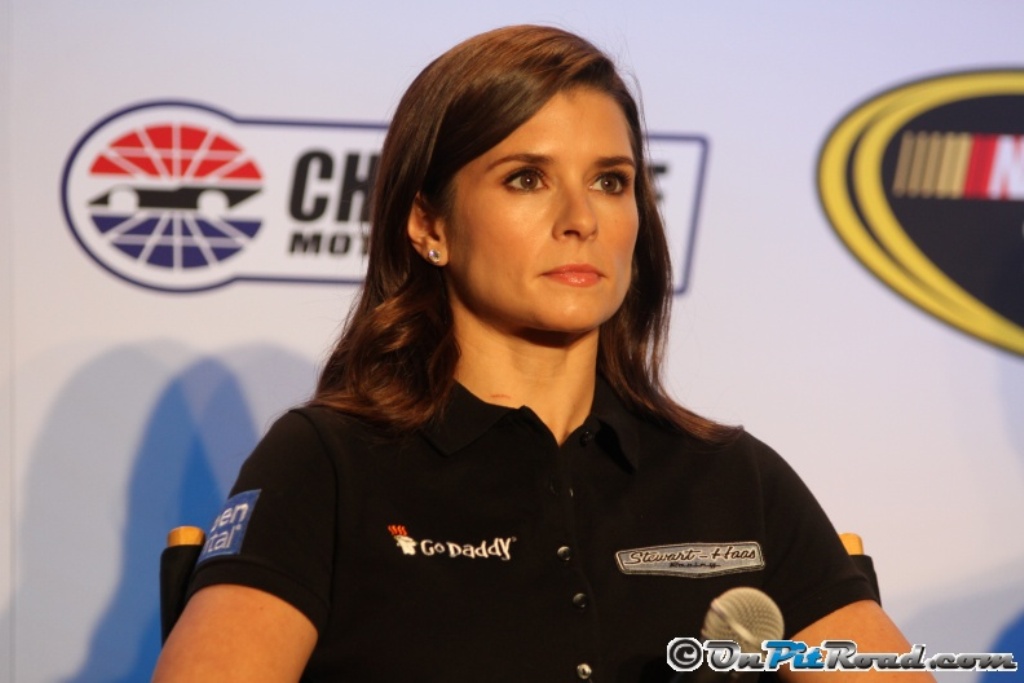 As she heads into her third full year as a Sprint Cup Series driver, Danica Patrick is keeping her goals simple – continuing to improve in the areas that she wants to improve in. She felt that she had a good year last year, despite some calling the 28th place finish in points a "sub-par" season.
"I think sub-par is a matter of opinion," she stated. "I think in my second year in the Cup Series that I wanted to work on and we wanted to work on as a group, and I feel like there was drastic improvement there. The overall championship position didn't show for that, but there was a lot of improvement in areas that we wanted to so I consider that a success."
Though to start the road to improvement, she will need to develop a relationship with current crew chief Daniel Knost. The pair only worked together for the last three races of 2014, resulting in finishes of 36th, 22nd and 18th.
"Obviously with a new crew chief and group, we need to get to know each other – sooner than later – so I'll be putting a lot of hard work into getting our communication going as quickly as possible," she commented. "Then after that, it's about picking up where I left off with Tony Gibson and his guys that taught me so much and really helped me get much further towards the front and qualifying much better and running much better. I'm sure they'll be a little bit of a learning curve, but we can overcome that sooner than later."
She added that having Knost opens up a new perspective on her team and brings forth new ways of possibly getting things done. It's all about working together to find what will work best to make their goals happen.
Given her success on the restrictor plate race tracks last year, there's a lot of focus on Patrick heading into the Daytona 500 and whether she can repeat the restrictor plate success that led her to a eighth place finish last year. She notes that anything can happen at Daytona, and that's why it's exciting for the fans.
"It's so long that there's a lot of cycles that could've put you in the right place to win the race, and I feel like Daytona is one of those races that given the right flow through the pack, you could've been the one right there to win the race," she commented. "So I'm sure there's a lot of people that get excited about going there, but also get a little bit uncomfortable…I doubt people are scared, but you could just as easily fail and not have a good race. You could be running well and finish 29th; that's just what happens at Daytona."
While it looks to be her biggest opportunity of success, she hopes that she continues to get stronger by communicating better with the team to start looking forward to other races on the schedule and having success there. She saw that door open last year with a sixth place finish at Atlanta Motor Speedway.
"To come down to the line for just about fifth place was a good race," she commented. "Those are the ones that I start to look forward to more and more over time due to improvements and growing as a driver."